25 Year Club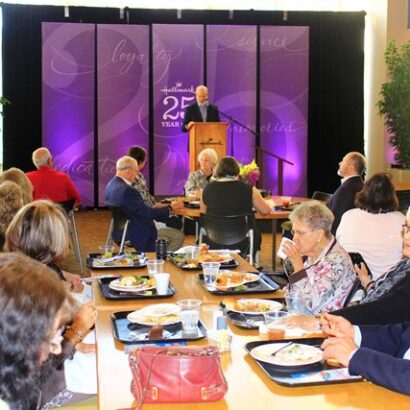 COVID-19 response:
We are temporarily closed in response to the COVID-19 situation. The health and safety of our employees, guests and neighboring communities are our top priority. We are continuing to monitor the situation and will re-open when it is appropriate.
2019 – We had a great time…..
25 Year Club dinners will be held on May 1 and May 2 from 4 pm to 8 pm. Save the date now!
Dinners will be held in the KC Crown Room, preceded by a cocktail reception. Dinner seating will be at 5:15 pm and 6:30 pm.
Invitations with reservation information are in the mail. Follow the instructions to RSVP by phone or online!
Contact Hallmark if you have questions – email HRservicecenter@hallmark.com or phone 888-545-6200.