KANSAS CITY, Mo. (May 6, 2022) — For the first time in three years, PopMinded by Hallmark will greet Star Wars fans in person when Star Wars Celebration opens its doors later this month in Anaheim, California.
Two new event-exclusive items will be available at the fan gathering, scheduled May 26-29 at the Anaheim Convention Center. Allotments of each will be available daily while supplies last.
Since 2016, PopMinded is Hallmark's way to celebrate fandom with gifts and collectibles created and curated with all fans in mind. Event attendees will have access to  Star Wars products by Hallmark created just for the event as well as a selection of those available in stores and online.
Items to be sold at PopMinded's booth #2519 during each day of the event include: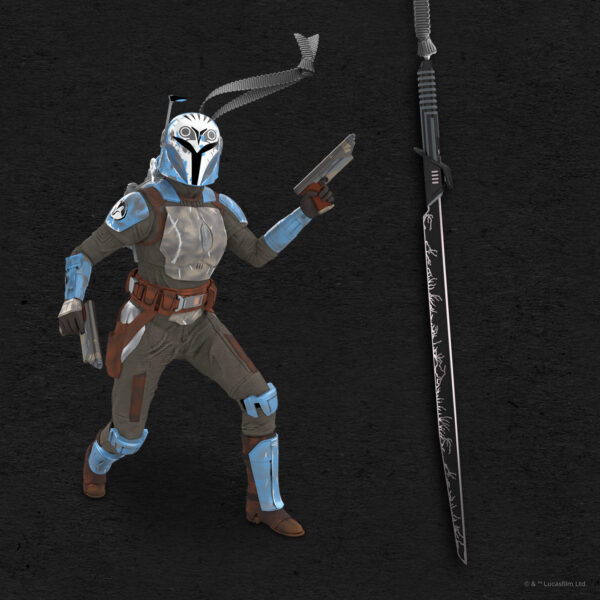 Bo-Katan KryzeTM and the DarksaberTM Keepsake Ornament 2-pack As seen in the hit Star Wars series The Mandalorian™ on Disney+, the gifted and legendary warrior Bo-Katan Kryze's quest to once again wield the ancient darksaber—a powerful symbol of Mandalorian leadership—has drawn her into adventures with the black blade's current user, Din Djarin™. The two-pack will sell for $35 and has a total production run of 2,500.
This is Hallmark's 27th year of producing Keepsake Ornaments that capture favorite memories of the Star Wars saga, including event-exclusive ornaments that first were produced in 2008.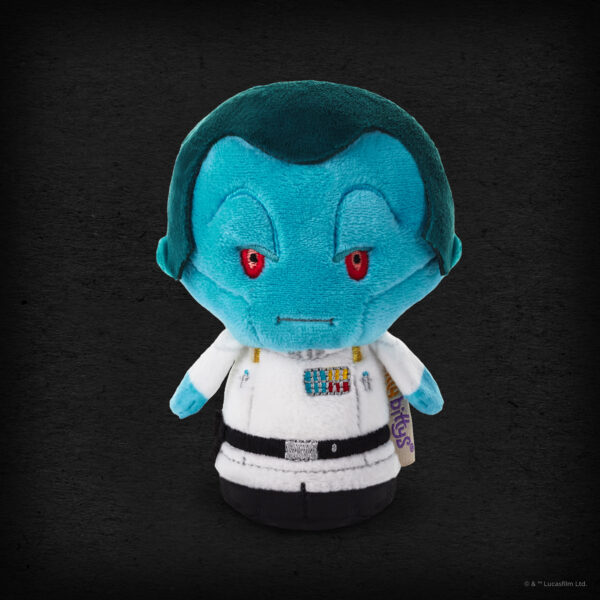 Grand Admiral Thrawn™ itty bittys® Known for his brilliance and ruthlessness, Grand Admiral Thrawn has committed to disassembling the Rebel Alliance, in his own words, "piece by piece." This Chiss™ villain with striking blue skin and red eyes now joins Hallmark's itty bittys line. Thrawn, which will sell for $10, has a total production run of 2,100.
Dozens of heroes, villains and creatures of Star Wars now figure among the iconic characters of film, comics and television to appear as uniquely styled plush itty bittys available only in Hallmark Gold Crown® stores and online at PopMinded.com or Hallmark.com
PopMinded will continue the tradition of special edition buttons, handed out in limited quantities with a different design released each day of the convention. Also returning will be a chalkboard wall for fans to create and share their own renditions of favorite Star Wars characters, scenes and quotes.
For more detailed information on event exclusives, and for more information about PopMinded by Hallmark, visit PopMinded.com/events.
STAR WARS and related properties are trademarks and/or copyrights, in the United States and other countries, of Lucasfilm Ltd. and/or its affiliates. © & TM Lucasfilm Ltd.
PopMinded by Hallmark is the company's pop culture shopping experience and fan community.
About Hallmark
For more than 100 years, family-owned Hallmark Cards, Inc. has been dedicated to creating a more emotionally connected world. Headquartered in Kansas City, Missouri, and employing more than 20,000 worldwide, the company operates a diversified portfolio of businesses. The Hallmark Global business designs and sells greeting cards, gifts, ornaments and gift packaging in more than 30 languages with distribution in nearly 100 countries and 100,000 rooftops worldwide, including a network of company-owned and independently owned Hallmark Gold Crown stores in five countries. Crayola® offers a wide range of art materials and creative play toys designed to spark children's creativity around the globe. Hallmark Media operates three cable networks – Hallmark Channel; Hallmark Movies & Mysteries; and Hallmark Drama – as well as Hallmark Movies Now, a subscription video on-demand streaming service. Crown Center is a real estate development company that manages the 85-acre hotel, office, entertainment and residential campus surrounding Hallmark's headquarters. For more information, visit Hallmark.com. Connect on Instagram, TikTok, Facebook, Pinterest, YouTube, LinkedIn and Twitter.
HALLMARK TODAY
Recent News