KANSAS CITY, Mo. (June 28, 2021) — While PopMinded by Hallmark will not be attending fan conventions in 2021, a number of all-new exclusive collectibles and products inspired by favorite characters will be sold online to the nation's pop-culture fans in conjunction with two conventions.
PopMinded, which debuted in 2016, is Hallmark's way to celebrate fandom with gifts and collectibles created and curated with all fans in mind. PopMinded continues and expands on Hallmark's annual tradition of providing access to their ever-popular event exclusive products.
Hallmark Keepsake Ornament designs and itty bittys® plush characters will be sold in limited quantities ONLINE ONLY in conjunction with these two events:
Comic-Con International San Diego, July 23-25 as part of Comic-Con@Home
New York Comic Con, October 7-10
Limited Availability items include:
Star Wars™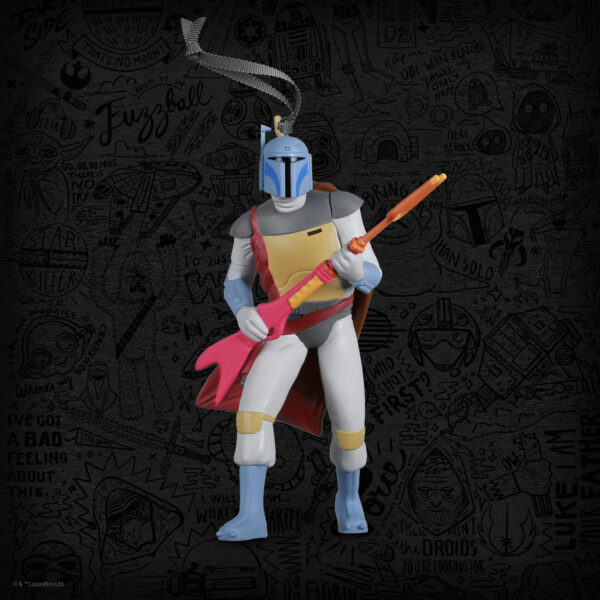 Animated Boba Fett™ Keepsake Ornament features the fearsome bounty hunter as he first appeared to Star Wars fans in the 1978 animated short, The Story of the Faithful Wookiee, now streaming on Disney+. The ornament is priced at $30 with a total production run of 3,700.
Star Trek™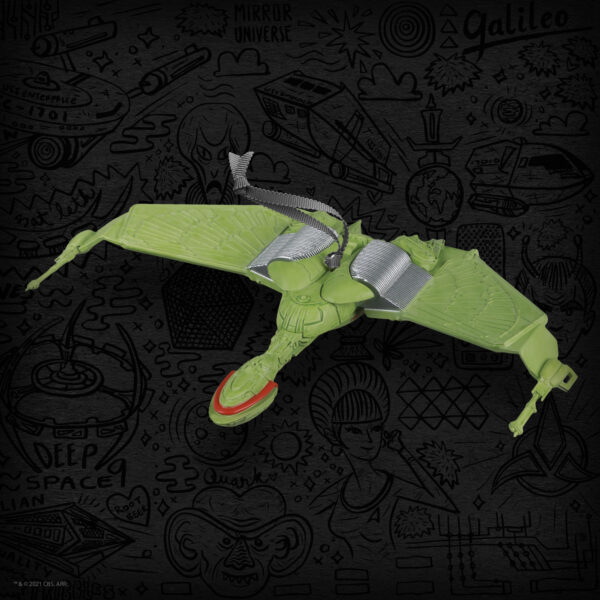 Klingon Bird-of-Prey Keepsake Ornament celebrates the 35th anniversary of the theatrical release of Star Trek IV: The Voyage Home™ in 1986. This metal Keepsake Ornament features the HMS Bounty paint stylings as seen in the film. The ornament is priced at $35 with a total production run of 3,750.
Ghostbusters™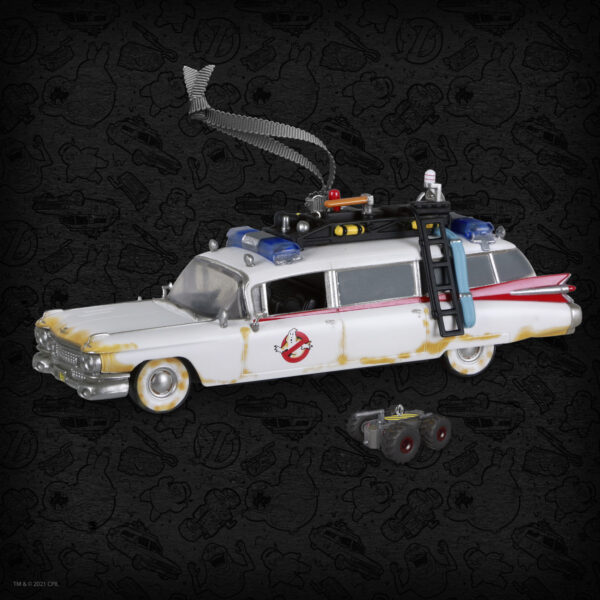 Ecto-1 and RTV Keepsake Ornament This two-pack of the iconic Ghostbusters' work vehicle along with a Remote Trap Vehicle (RTV) mini-ornament, comes straight from this year's Ghostbusters: Afterlife™ feature film. The exclusive pair is priced at $30 with a total production run of 3,000.
Marvel Comics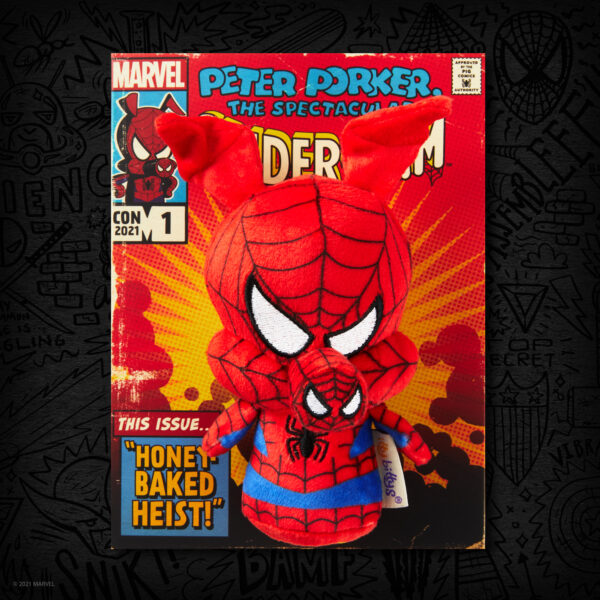 Spider-Ham itty bittys® depicts the heroic alter ego of Peter Porker as seen in comics and animated stories. This plush character, which comes in a stylized comic-book blister package, is priced at $10 with a total production run of 2,000.
Super Mario™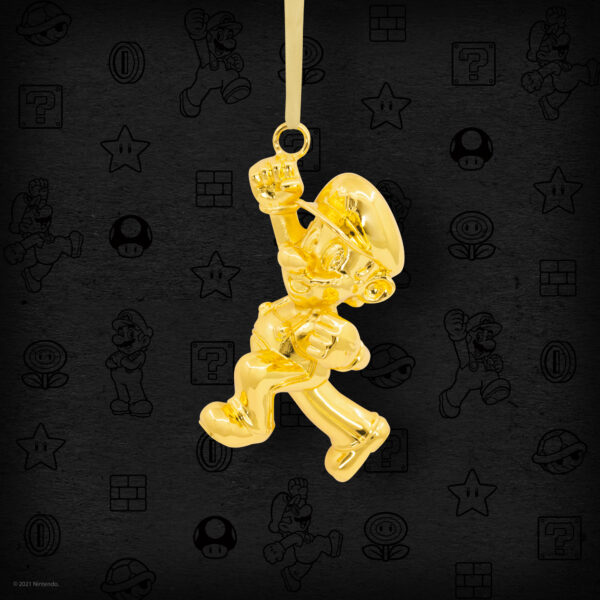 Gold Mario Hallmark Ornament The hero of the Mushroom Kingdom arrives as an event-exclusive gold metal ornament. The exclusive is priced at $15 with a total production run of 2,000.
The exclusives will be sold on a first-come basis starting at Noon Eastern time (9 a.m. Pacific time) on the first day of each convention. Sales permit one of each exclusive product to be sold per person, per transaction while supplies last.
Allotments will be divided evenly between the two conventions. Additionally, small quantities of each of the three Keepsake Ornaments will be allotted for sale to Keepsake Ornament Club Members. For more information on membership, go to hallmark.com/ornaments/keepsake-ornament-club.
For details on how to purchase exclusives, visit PopMinded.com/Events and expect the PopMinded convention shop to return in-person, to a full line-up of events in 2022.
For more information about PopMinded by Hallmark and the products offered, visit PopMinded.com
TM & © 2021 CBS Studios Inc. STAR TREK and related marks and logos are trademarks of CBS Studios Inc. All Rights Reserved.
TM & © 2021 CPII. All Rights Reserved.
© 2021 MARVEL
TM & © 2021 Nintendo.
STAR WARS and related properties are trademarks and/or copyrights, in the United States and other countries, of Lucasfilm Ltd. and/or its affiliates. © & TM Lucasfilm Ltd.
Comic-Con is a registered trademark of San Diego Comic Convention.
About Hallmark
For more than 100 years, family-owned Hallmark Cards, Inc. has been dedicated to creating a more emotionally connected world. Headquartered in Kansas City, Missouri, and employing more than 20,000 worldwide, the company operates a diversified portfolio of businesses. The Hallmark Global business designs and sells greeting cards, gifts, ornaments and gift packaging in more than 30 languages with distribution in nearly 100 countries and 100,000 rooftops worldwide, including a network of company-owned and independently owned Hallmark Gold Crown stores in five countries. Crayola® offers a wide range of art materials and creative play toys designed to spark children's creativity around the globe. Hallmark Media operates three cable networks – Hallmark Channel; Hallmark Movies & Mysteries; and Hallmark Drama – as well as Hallmark Movies Now, a subscription video on-demand streaming service. Crown Center is a real estate development company that manages the 85-acre hotel, office, entertainment and residential campus surrounding Hallmark's headquarters. For more information, visit Hallmark.com. Connect on Instagram, TikTok, Facebook, Pinterest, YouTube, LinkedIn and Twitter.
HALLMARK TODAY
Recent News