Three Kings Day / Epiphany
Three Kings Day (Día de los Reyes), also known as the Epiphany, is a Christian celebration that commemorates the Biblical story of the three kings who followed the star of Bethlehem to bring gifts to the Christ child. This marks the official 12th day of Christmas.
The holiday is widely celebrated in the Hispanic community with celebrations including a Rosca de Reyes ("King's Cake") and gifts for children. Three King's Day concludes the Christmas season.
Hallmark introduced Spanish-language cards for Three Kings Day in 1998.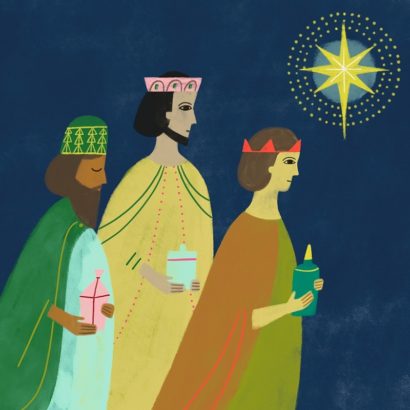 Holiday History
Always observed 12 days after Christmas on January 6
According to the Biblical story, the Three Kings (also called wise men or magi) – named Melchior, Caspar and Balthazar – followed the Star of Bethlehem to find the birth place of Baby Jesus. They presented the baby with gifts of gold, frankincense and myrrh.
More About
Three King's Day / Epiphany
In Stores & Online
Available at Hallmark Gold Crown® stores nationwide, online at Hallmark.com and wherever Hallmark products are sold. Use the store locator on Hallmark.com to find the nearest retailer.