Thanksgiving
Industry-wide, Americans exchange about 16 million Thanksgiving cards each year.
More than 70 percent of Thanksgiving cards are mailed, the highest percentage for any season.
Nearly 60 percent of Thanksgiving cards are given to family members, and nearly 25 percent of Thanksgiving cards are given to friends.
Hallmark first made Thanksgiving cards in the early 1920s.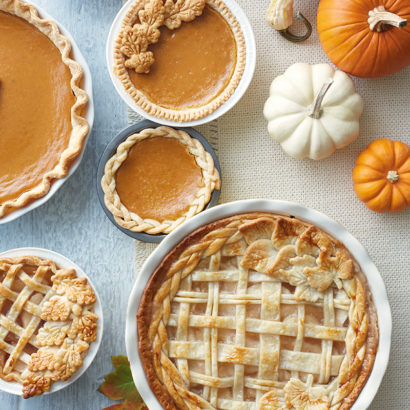 Holiday History
Always observed the fourth Thursday in November: November 24, 2022 in the United States
The tradition of celebrating thanks dates back nearly 400 years to a three-day harvest festival celebrated in 1621 by the pilgrims and Native Americans at Plymouth, Mass.
President George Washington issued the first national Thanksgiving proclamation in 1789, the year of his inauguration, and again in 1795. On Oct. 3, 1863, President Abraham Lincoln declared a national day of Thanksgiving to be observed on the last Thursday in November, and every president after Lincoln followed suit. In 1941, a joint congressional resolution officially set the date as the fourth Thursday in November.
The Hallmark Archives contain Thanksgiving cards that date back to the late 1800s, but Thanksgiving cards were not widely exchanged until the end of World War I.
In Stores & Online
Available at Hallmark Gold Crown® stores nationwide, online at Hallmark.com and wherever Hallmark products are sold. Use the store locator on Hallmark.com to find the nearest retailer.