Sympathy
Hallmark cards represent approximately 50 percent of all sympathy cards sold in the US.
Sympathy accounts for almost 6 percent of all greeting cards sent for everyday (non-seasonal) purposes.
Close to 90 percent of consumers who send sympathy cards are above the age of 40.
Since 1984, when Hallmark first offered pet sympathy cards, there has been a growing consumer demand for cards offering condolences for the loss of a pet, reflecting the fact that Americans often view pets as members of the family.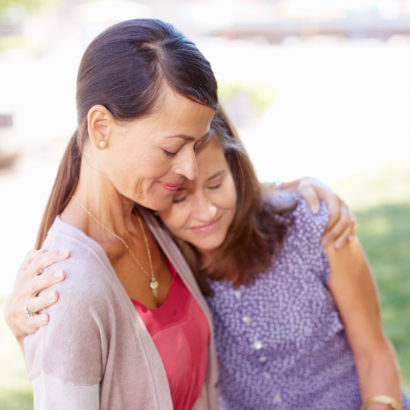 Product History
From a historical perspective, sympathy cards in the 19th century basically were announcements of a person's death – usually a flat, engraved card with the person's names and facts, according to Hallmark archivist and historian Sharman Roberts.
"The cards were very somber looking, and you would have known the minute you received a sympathy card that the message was death," Roberts says. "All used lots of black – or maybe an engraved image of a mourner or tombstone. The envelopes were edged in black. There would be no mistaking the intent of the card."
History holds many famous letters written in sympathy. A striking example, found in literature today, is Abraham Lincoln's 1864 letter to a Mrs. Bixby, who had five sons in the Civil War. (Two of her sons gave their lives for their country.)
Hallmark began producing sympathy cards in the 1920s.
Research
Hallmark invests resources and research into understanding the unique needs of those mourning the loss of someone they care about. Research shows that people want to reach out to friends, family and acquaintances who are experiencing bereavement, but often feel they don't know what to say. The more difficult the situation, the more people turn to Hallmark for the right words.
Recent research has shown that many sympathy card consumes prefer short, sincere messages that sound like something they would personally say. Many consumers add that they avoid "wordy" cards, or cards that are "flowery", "syrupy" or "preachy". Hallmark research also indicates that cards most in demand are those expressing comfort and hope, and that a sympathy card is more meaningful to the bereaved when it includes a personal note from the sender.
In Stores & Online
Available at Hallmark Gold Crown® stores nationwide, online at Hallmark.com and wherever Hallmark products are sold. Use the store locator on Hallmark.com to find the nearest retailer.