National Nurses Day
National Nurses Day opens National Nurses Week, May 6-12 and is one of the nation's largest health care events. National Nurses Week concludes on the birth date of Florence Nightingale.
More than 2.9 million people work as registered nurses (RNs) in the United States in 2020 according to the U.S. Bureau of Labor Statistics.
Hallmark was the first greeting card company to create cards specifically for National Nurses Day in 1992.
Hallmark has offered cards that recognize graduation from nurses' training since the 1950s.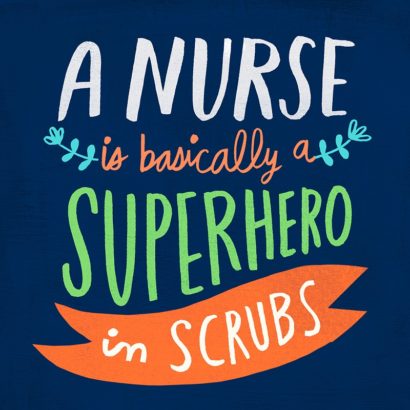 Holiday History
Always celebrated on May 6
In 1953, an official with the U.S. Department of Health, Education and Welfare proposed that then-President Dwight D. Eisenhower proclaim a "Nurses Day", although Eisenhower did not sign it. Other attempts at establishing a day recognizing nurses were not successful until then-President Richard Nixon proclaimed a National Nurse Week in 1974.
In 1982, a joint congressional resolution designated May 6 as National Recognition Day for Nurses. In 1990, the American Nurses Association expanded the recognition of National Nurses Week (May 6-12) to accommodate the varied schedules of America's nurses.
Featured in
National Nurses Day
In Stores & Online
Available at Hallmark Gold Crown® stores nationwide, online at Hallmark.com and wherever Hallmark products are sold. Use the store locator on Hallmark.com to find the nearest retailer.