Eid al-Fitr (Eid)
Eid al-Fitr (Eid) marks the end of Ramadan and is celebrated April 21-22, 2023. In 2022, Ramadan begins at sundown April 1 and ends with Eid al-Fitr beginning at sundown May 1 in North America.
Eid is celebrated by Muslims, followers of the faith of Islam.
Currently the worldwide Muslim population is about 1.9 billion, with an estimated 3.45 million living in North America (Source: Pew Research Center, 2017).
Hallmark first made cards for Eid in 2003.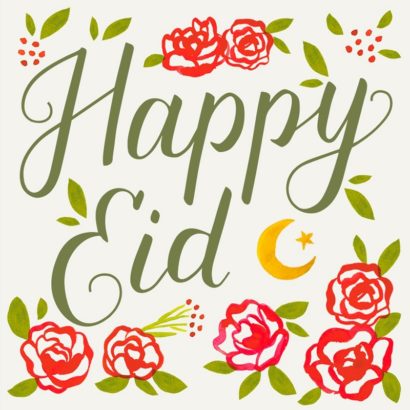 Holiday History
Observed sundown April 21 through April 22, 2023 in North America
It is believed that the Qur'an, the holy book of Islam, was first revealed during the month of Ramadan. Coming with the new moon, Eid al-Fitr (Eid) is a day of joy and thanksgiving that marks the end of the month-long fast during Ramadan, the ninth month in the Islamic lunar calendar.
On Eid, Muslims show their joy for the health, strength and opportunities of life, which Allah has given them to fulfill their obligations of fasting and other good deeds during the month of Ramadan. It is considered unholy to fast on this day. It is also a day of forgetting old grudges and ill feelings towards others.