Easter
Easter is always observed on a Sunday between March 22 and April 25. The exact date is the Sunday following the first full moon after the vernal (spring) equinox.
Industry-wide, an estimated 40 million  Easter cards are exchanged annually, making Easter the fifth largest card-sending holiday in the US.
According to Hallmark research, people associate Easter with family, religion, children and spring. Easter is viewed as an enjoyable, relaxing time to gather with family and friends.
There is a trend toward seasonal home decorating for Easter, including "Easter trees", decorative items and seasonal clothing, accessories and jewelry.
Hallmark has been producing Easter cards since the early 1920s.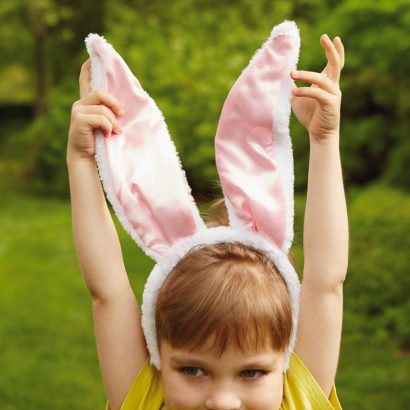 Holiday History
Celebrated on Sunday, April 9, 2023
Easter is celebrated by Christians and is considered the most important religious holiday in the church year. Easter commemorates the resurrection of Jesus Christ three days after his death by crucifixion more than 2,000 years ago. Most people start Easter Sunday by attending sunrise church services.
For many people, the holiday traditionally represents new life, both in a religious sense and in the arrival of spring. The name Easter comes from the Teutonic goddess, Eostre or Eastre, the deity of both dawn and spring, and the pagan symbol of fertility.
The egg has become closely associated with the holiday as a symbol of fertility and resurrection. Many cultures, including the Egyptians, Persians, Greeks and Romans, dyed eggs for their spring festivals. One of the most famous US holiday customs associated with the Easter egg is the White House Easter Egg Roll. In 1878, President Rutherford B. Hayes opened the White House grounds for the event, although records exist of egg-rolling events as early as Abraham Lincoln's administration.
Because of their association with fertility, rabbits also became symbols of Easter. The concept of the Easter rabbit is thought to have originated in Germany. One story describes a poor woman in Germany who enjoyed giving children Easter treats. One year, she hid brightly colored eggs in her garden. While searching for the eggs, the children spotted a hare hopping by and thought the hare had left the eggs.
Because rabbits are more common than hares in the United States, the Easter hare became the Easter rabbit and then the Easter Bunny. Long ago, American children built nests of leaves and sticks in their gardens or barns for the Easter Rabbit to fill with colored eggs, thus came about the tradition of Easter baskets.
In Stores & Online
Available at Hallmark Gold Crown® stores nationwide, online at Hallmark.com and wherever Hallmark products are sold. Use the store locator on Hallmark.com to find the nearest retailer.