Celebrate the Holidays with Hallmark
Christmas is the largest card-sending holiday in the United States, with approximately 1.3 billion cards sent to friends and loved ones every year.
According to Hallmark research, consumers say they always participate in the following activities during the holiday season: 98% wrap presents, 90% decorate inside their homes, 88% decorate a Christmas tree, and 85% send Christmas cards, letters or photos.
Hallmark made its first Christmas cards in 1915, five years after the founding of the company.
Hallmark is credited with founding the modern-day gift wrap industry in 1917.
In 1973, Hallmark introduced a small line of six glass ball ornaments and 12 yarn figures as the first collection of Hallmark Keepsake Ornaments. The longest-running current ornament series is Frosty Friends, now in its 36th year.
Hallmark Greetings
Paper Wonder ($4.99-$8.99)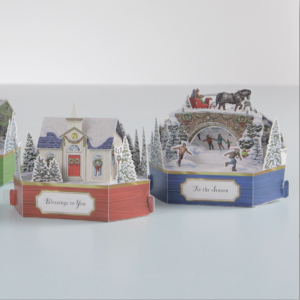 This holiday, Hallmark is launching an all-new card line Paper Wonder. Each Paper Wonder is an intricately designed work of art that unfolds, pops, or expands to reveal a surprise. The collection inspires people to explore, discover and share with the people they love.
Hallmark Signature ($6.99 – $9.99)
Hallmark Signature cards help people spread cheer during the holidays with those they love. Featuring handcrafted embellishments, unique craftsmanship and an intense focus on the details such as premium paper and rich texture, Signature holiday cards deliver joy and make a lasting impression.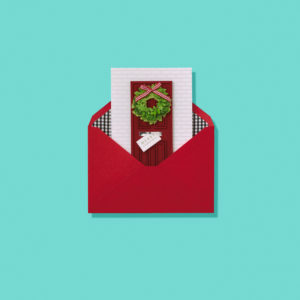 Closed Top Bags ($3.49 – $4.49)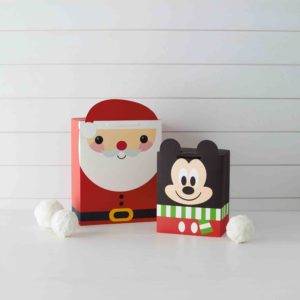 Add extra anticipation to any gift with Hallmark's new close top bags. This new innovation from the Hallmark gift wrap team features a box top so the recipient feels like they're opening something extra special, but the gift bag bottom makes it incredibly easy for anyone to package a gift!
Scented Tissue Paper ($2.49/4 sheets)
Bring the scents of the holidays to your gift with Hallmark's new Scented Tissue Paper! Featuring the delightful scents of peppermint and pine, this tissue paper will add a special touch to every gift under the tree this holiday season.
Media Contacts
For media inquiries, additional images or sample requests:
Jaci Twidwell
816-274-4873
newsroom@hallmark.com
Hallmark Gold Crown Gifts
Musical Tree Lighting Snowman ($49.99)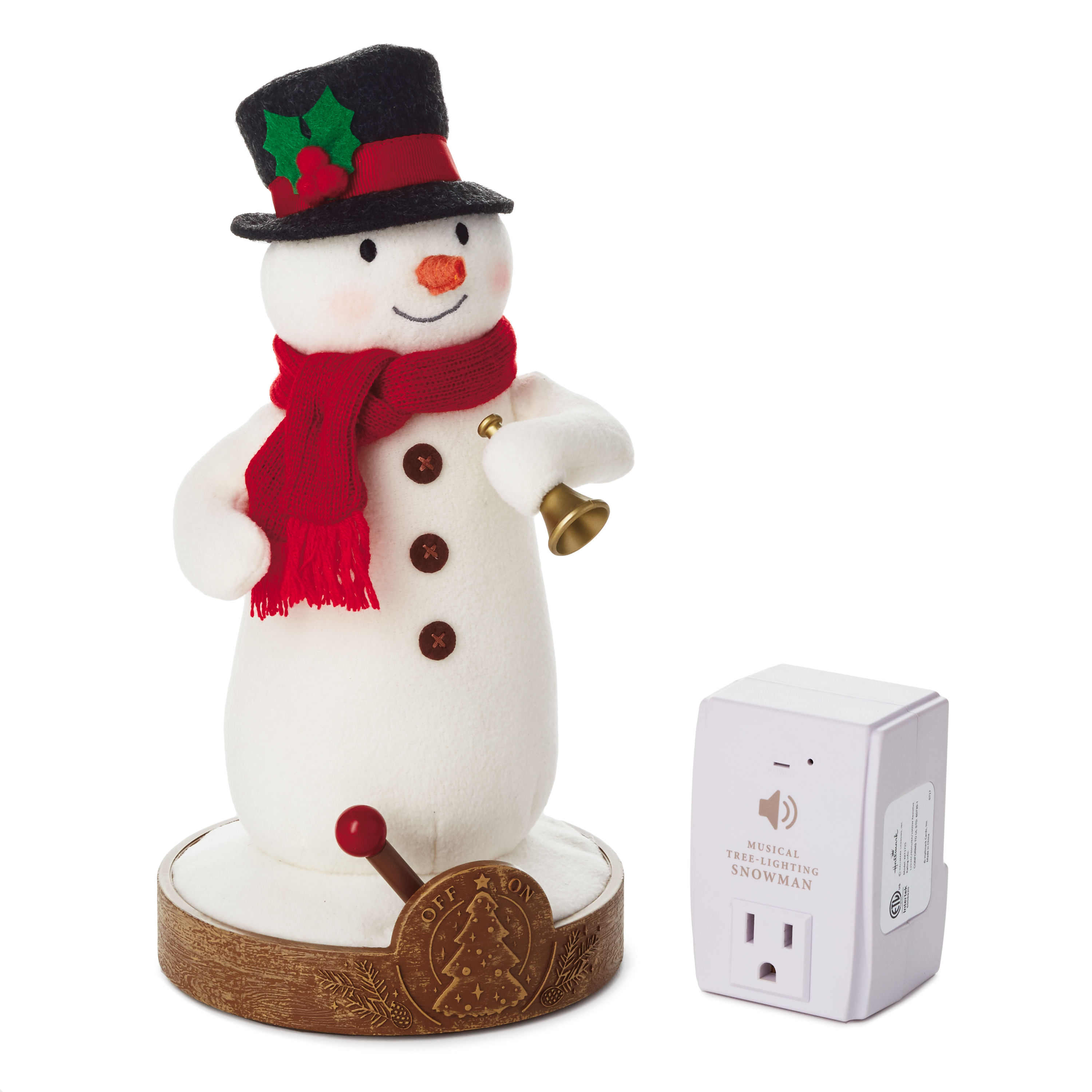 Bring your Christmas tree to life with this must-have accessory! When you flip the switch on the snowman, he plays the beginning of a well-known Christmas song – and your tree responds with synchronized music and light. The wireless connection allows you to place the snowman up to 50 feet away from the tree.
Includes up to five different music and light shows.

Special Delivery Singing Plush Snowmen ($32.99 msrp, special price $19.99 with purchase of three cards)
Celebrate the 15th anniversary of one of Hallmark's favorite Christmas gifts – the singing plush snowman! Press the button to watch these snowmen deliver a fun rendition of "Up on the Housetop."
Lights on the mailbox blink in sync with the music. Size 9″ x 9″ x 7″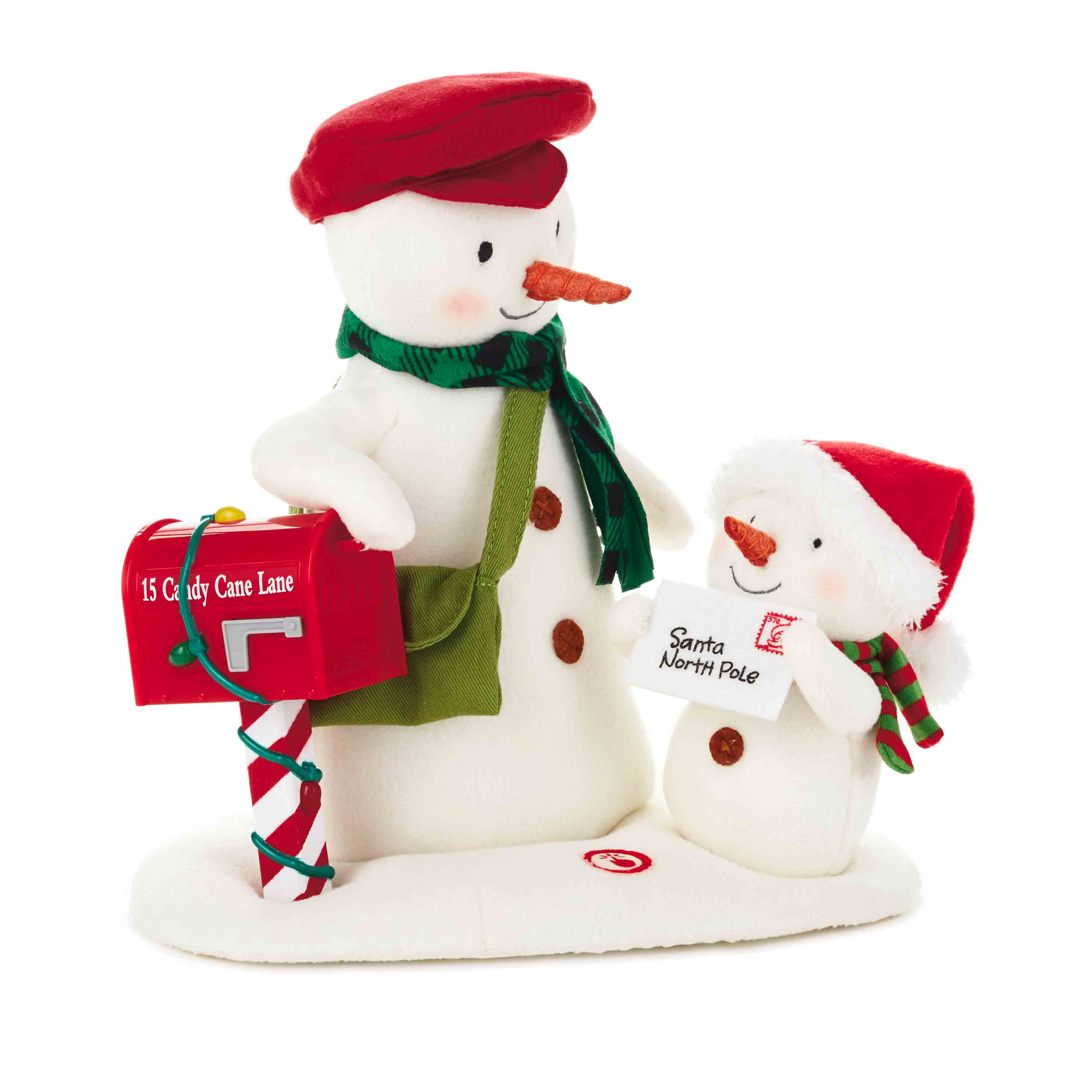 Snow Many Memories Snowmen Collection ($15.99 each or $129.99 for Special Edition Collector's Set)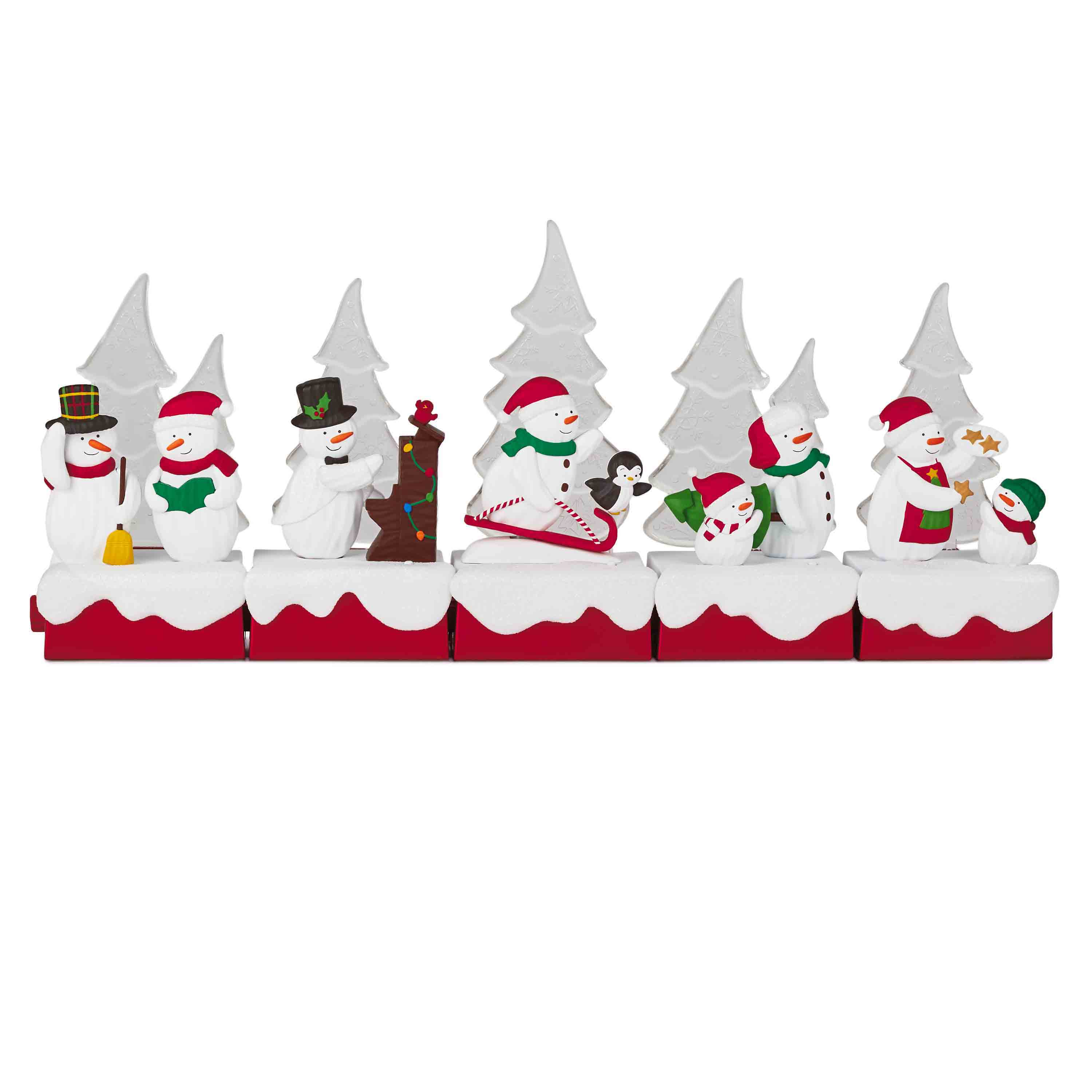 Based off designs from 15 years of the singing plush snowmen, this collection of interactive snowmen is the perfect addition to your holiday decor. Each snowman plays two favorite Christmas songs that coordinate with one another. Collect them separately or as one special edition collectors set.
Caroling Snowmen
Piano Snowman
Snow What Fun Sledders
Perfect Tree
Time for Cookies
Hallmark Channel "Christmas in Evergreen: Letters to Santa" Gifts
This collection of gifts will be seen in the much-anticipated new Hallmark Channel Christmas movie "Christmas in Evergreen: Letters to Santa" premiering during the upcoming holiday season.
North Pole Mailbox ($39.99)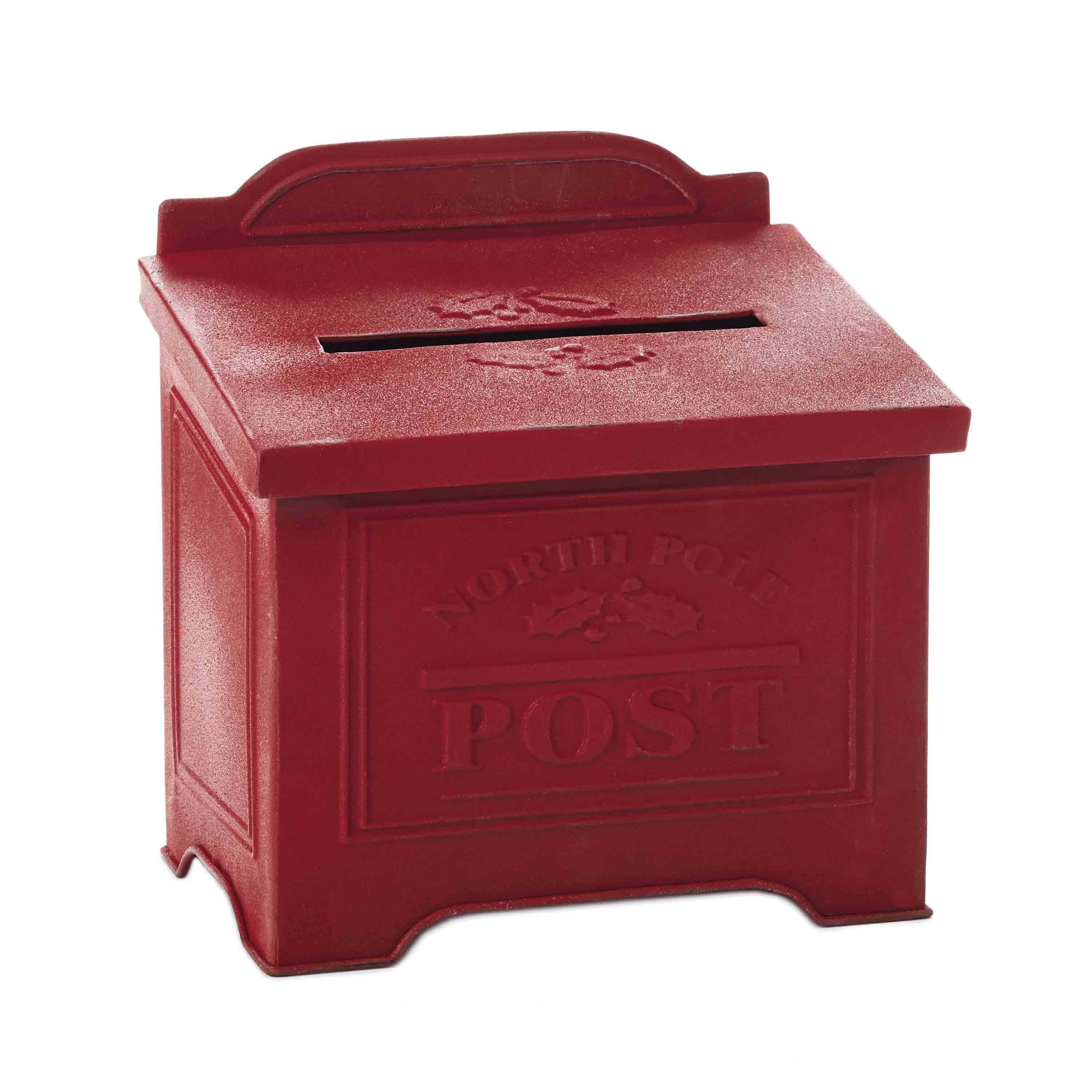 Start a new tradition with your family of sending letters to the North Pole, or use it to store your Christmas cards, this North Pole mailbox is the perfect addition to your collection of holiday decor.
Features a hinged door with embossed details. Size 9.75″ x 10.25″ x 6.75″.

Santa Key in Box ($19.99)

The cast-metal key is housed in a storybook-like box. Size 5.13″ x 8″ x 1.5″.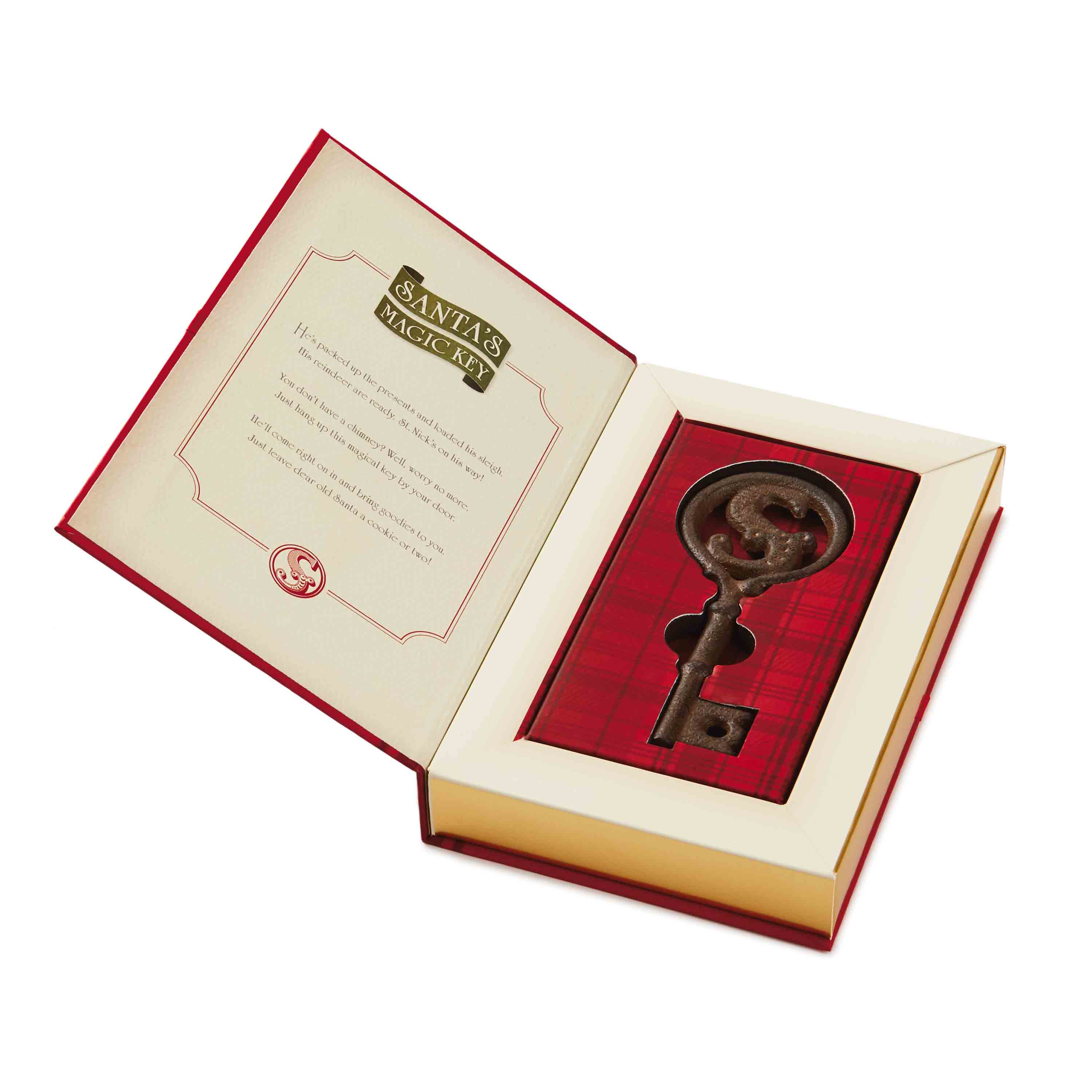 Evergreen Water Globe ($69.99)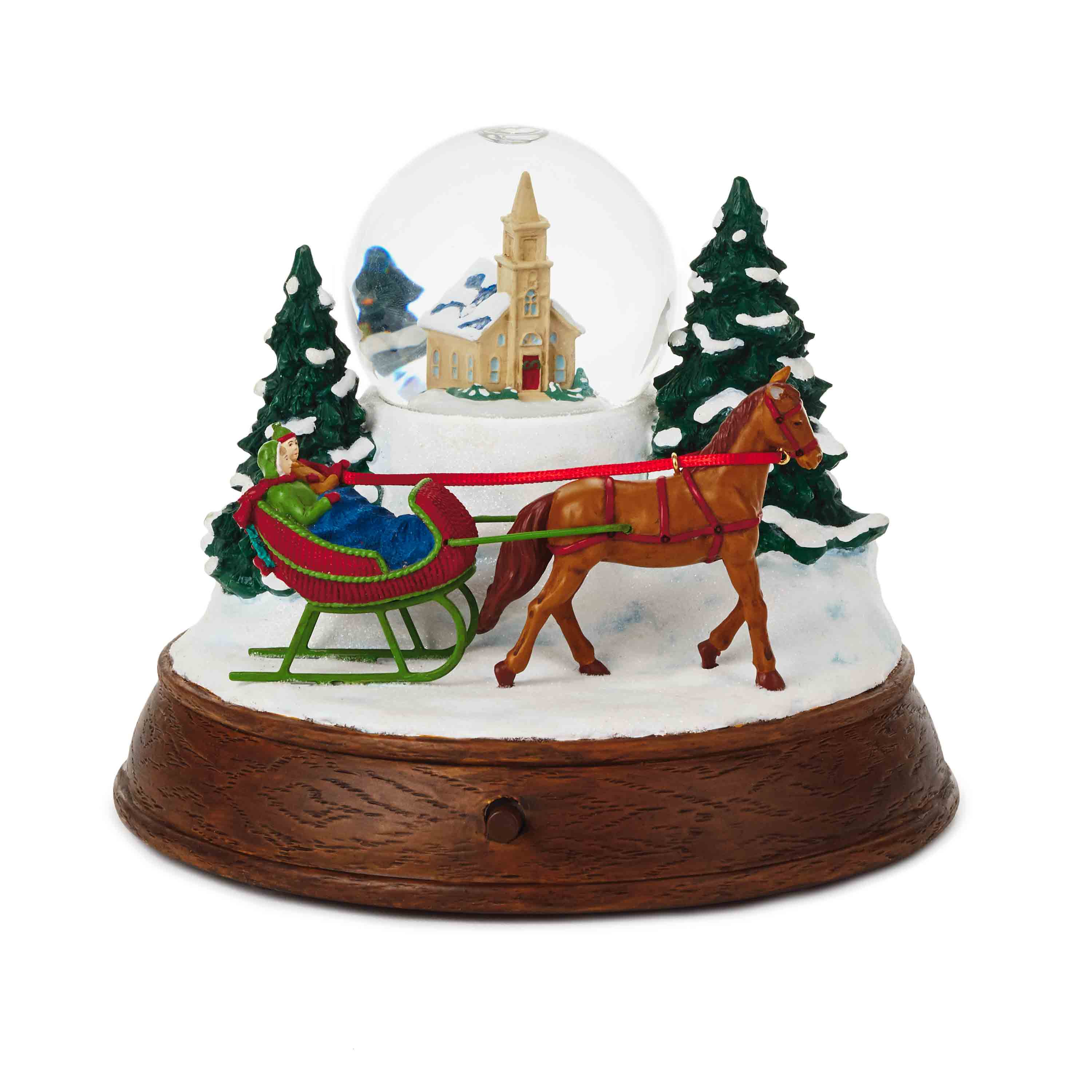 This beautiful water globe lights up and plays a lovely bell-choir version of "Joy to the World."
Glass with a resin base featuring embossed snowflake detail. Size 6.5″ x 5.5″ x 6″.

Toys for Tots itty bittys® ($6.99 each)
To give back to our communities this holiday season, we are partnering with Toys for Tots. For every holiday Rudolph the Red-Nosed Reindeer® itty bittys® you buy, Hallmark will donate $1 to Toys for Tots. Collect them all!
Rudolph®

Bumble™ with Star

Dolly

Sam the Snowman

Greeting Card Keeper ($14.99)

Hallmark's Greeting Card Keepers are a must-have for card lovers and savers! The unique concept allows you to display your cards as home decor, while storing them, and giving you easy access to re-living precious milestones and memories.
Available in Everyday and seasonal designs.
Holds standard sized greeting cards.
Comes with ribbon and easy-to-complete assembly instructions on the packaging.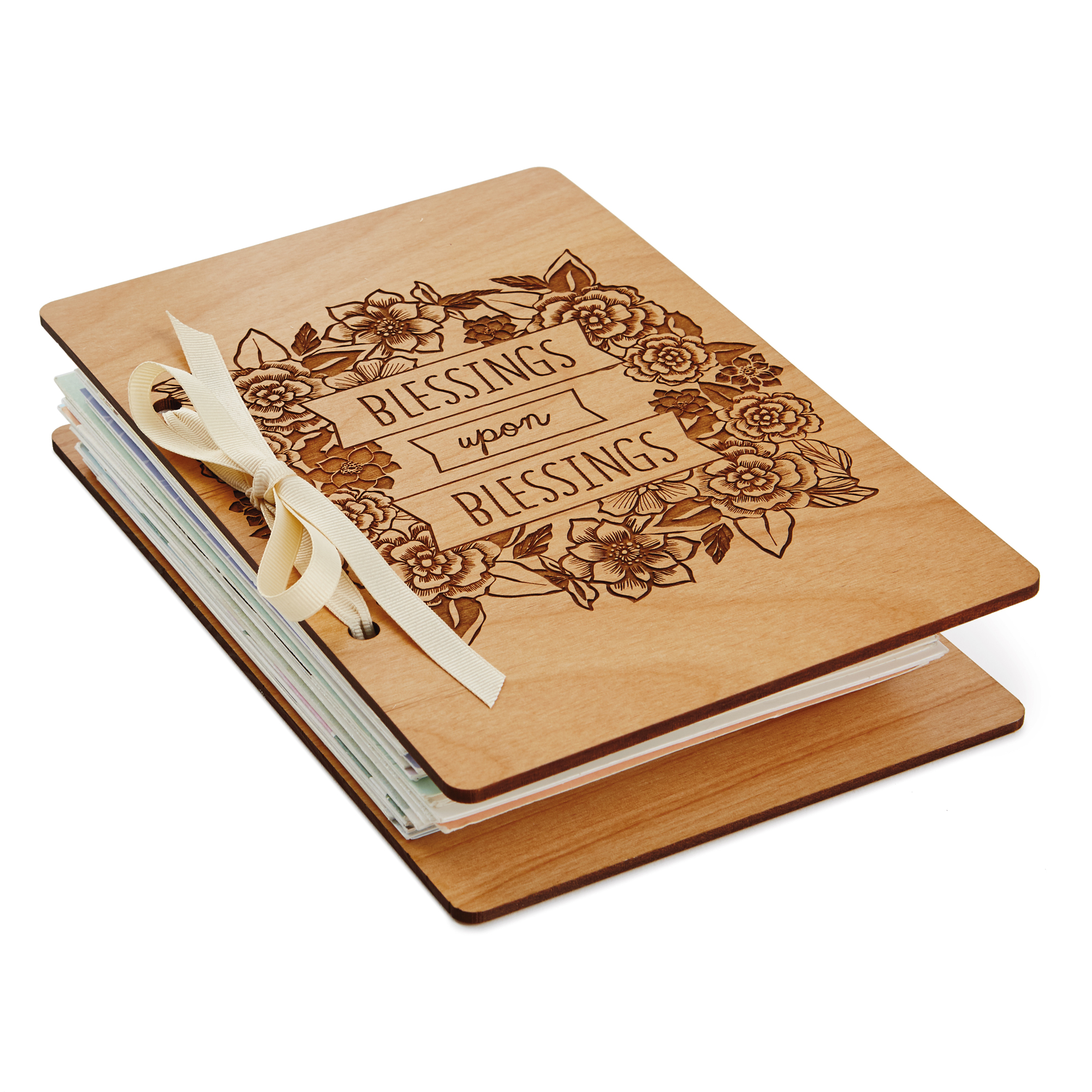 Snowflake Dip Chiller ($19.99)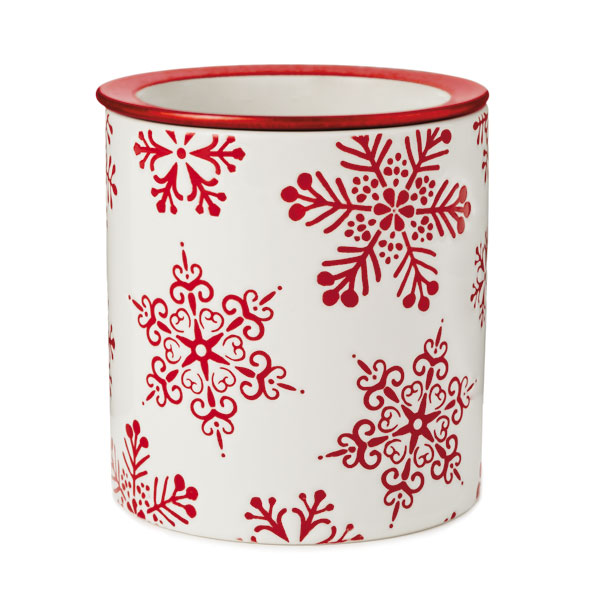 Keep your favorite dip fresh for hours at your holiday gathering with this Snowflake Dip Chiller.
Ceramic with a metallic silver edge. Size 4.75″ x 5″ x 4.75″.

Large Snowflake Platter ($29.99)

Serve your classic holiday dishes on this festive ceramic snowflake platter.
Snowflakes feature silver accents. Size 15.25″ x 10″ x 1.5″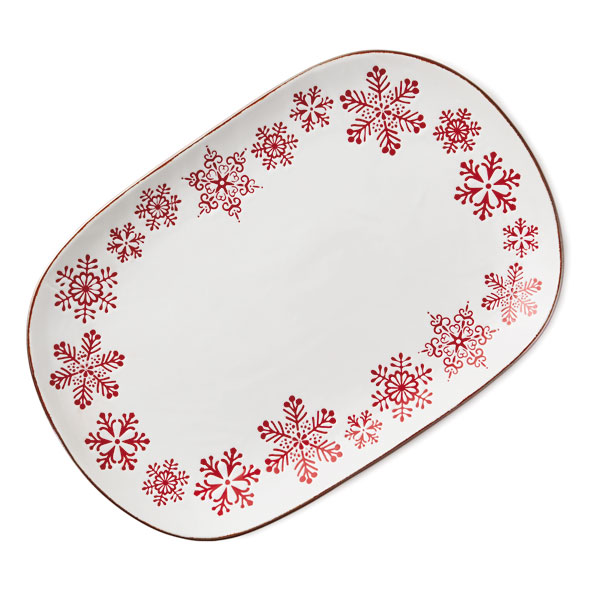 Snowflake Bowls ($16.99)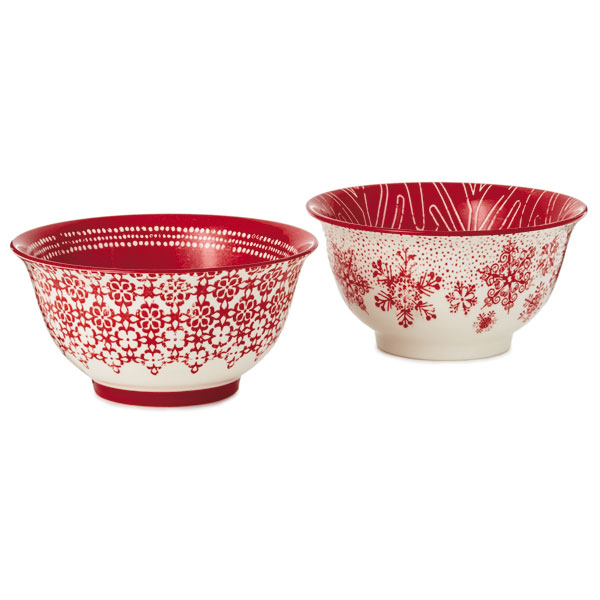 These pretty snowflake bowls add just the right amount of fun, festive, flair to your table top.
Set of two. Size 5.5″ x 4″ x 5.5″.

Snowflake Divided Server ($24.99)

This divided server features three individual sections, each with a pretty snowflake design on the bottom.
Porcelain with metallic accents. Size 13.25″ x 1.75″ x 4.25″.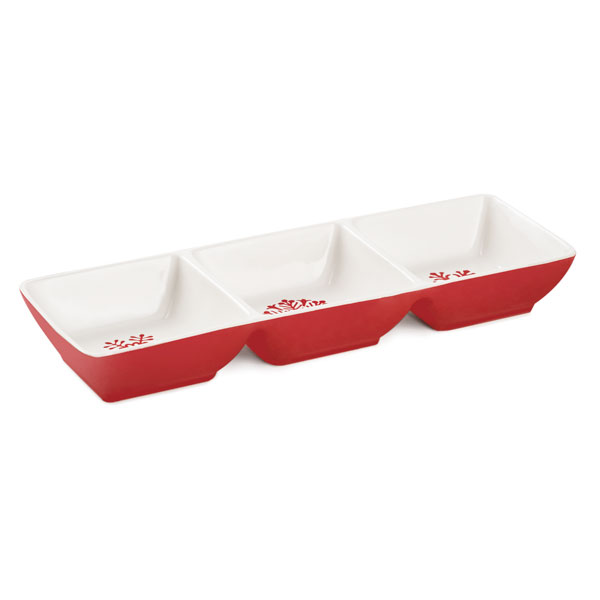 Vintage-Inspired Cookie Plate ($14.99)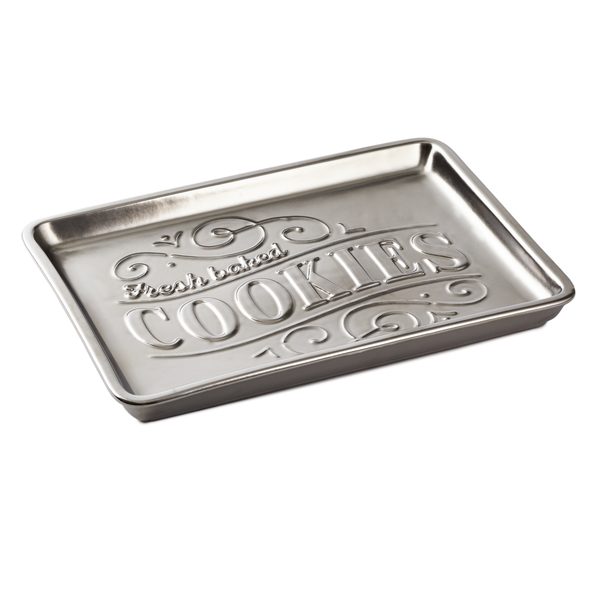 Serve up your favorite Christmas cookies with this vintage-inspired cookie plate. Embossed with the words Fresh Baked Cookies.
Ceramic with metallic finish. 11″ x 1″ x 8″.

Milk for Santa Bottle ($9.99)

Make sure Santa gets his ice cold milk on Christmas Eve with this Milk for Santa bottle.
Glass bottle with plastic lid and straw. Size 2.5″ x 7.75″ x 2.5″.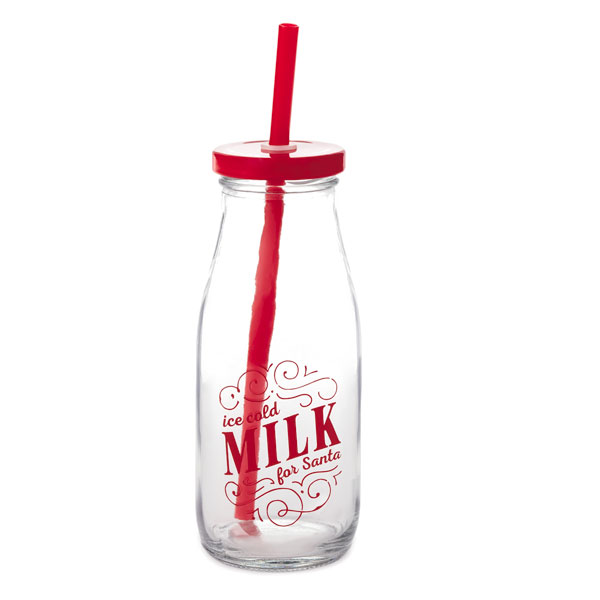 Hallmark Keepsake Ornaments
New Storyteller Keepsake OrnamentsHallmark Storyteller Keepsake Ornaments feature interactive lights and sounds. Individually, each ornament lights up and tells a story or performs a song. When a collection of ornaments are connected to Hallmark's Keepsake Power Cord, they create amazingly interactive performances. Each sold separately but collect them all to experience their magic!
Peanuts ($24.99 each)
Charlie Brown

Lucy

Snoopy

Linus

Schroeder

Star Wars™ ($39.99 each)
Millennium Falcon

TIE Fighter

Disney ($34.99 each)
Merry Mickey

Jolly Donald

Gleeful Goofy