Just Because
Just Because features cards that help you tell the people you care about how you feel more often throughout the year – to support them during tough times, to celebrate big and little accomplishments, or to thank them just because.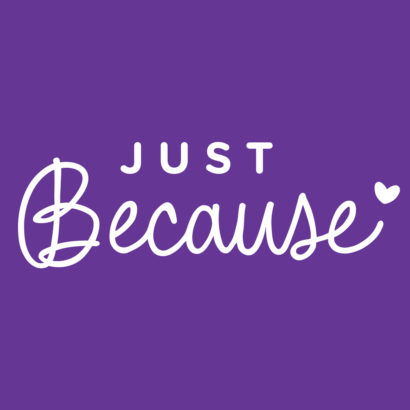 Overview
In spring 2018, Hallmark launched the Just Because greeting card line to help people celebrate life's little moments and support each other during the tough times. Available exclusively at Hallmark Gold Crown Stores, the Just Because collection will feature cards for a number of different categories including friendship, love, thank you, just because, encouragement, cope, thinking of you, congrats and get well.
"Now more than ever, people are looking to Hallmark and to greeting cards as a way to inject some positivity into the world and their lives, and the Just Because card line is for exactly that," said Lindsey Roy, chief marketing officer – Hallmark Greetings. "Our hope with Just Because cards is to help people recognize and encourage those who matter most in their lives outside of the expected moments. When you care enough to put what's in your heart into words, especially when it's not expected, it can be the most meaningful expression of all."
Sending a card is a simple act that can have a profound and positive impact on relationships, and this small act of kindness can go a long way. It doesn't take much to lift someone's spirit, support someone in need or simply make someone's day, and Hallmark is making it even easier with Just Because cards.