Community Involvement
"Hallmark is a true, long-standing partner in the fight to end hunger in our community. Their employees regularly come together to pack backpacks of food for children and spearhead food and fund drives. We greatly appreciate their commitment and dedication to our mission." – Valerie Nicholson-Watson, president and CEO, Harvesters – The Community Food Network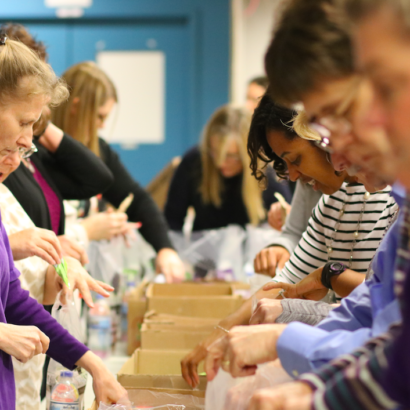 Hallmark, Crayola and Hallmark Media employees around the world are active and vital members of their communities. This has translated into successful partnerships with nonprofit organizations that support children and families, the arts and culture, and civic institutions.
Hallmark's community involvement centers around three main pillars – financial donations, product donations and employee volunteer services. Employees in each of Hallmark's businesses donate time and money everywhere the company has facilities, both domestically and internationally, including offices in the Unites States, Canada, Mexico, Asia Pacific and Europe.
Read Hallmark's latest Caring in Action Social Responsibility Report to learn more about the impact Hallmark makes on the communities in which it operates. Below are additional past examples of how we make an impact in the communities in which we serve.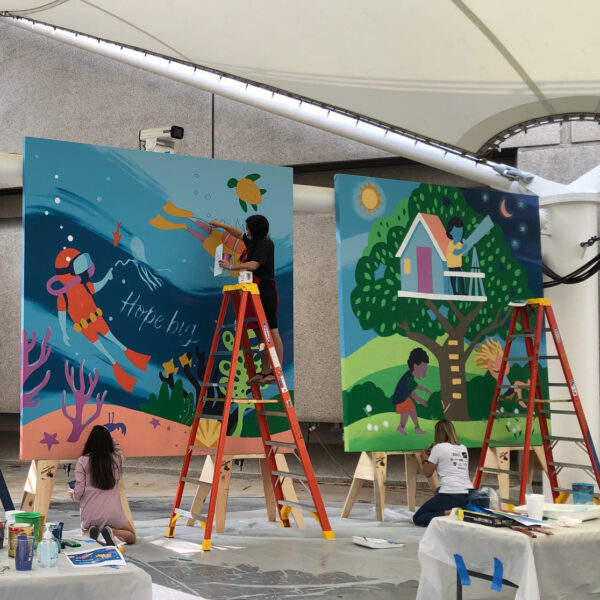 Support for Children and Families
In the summer of 2020, Children's Mercy Hospital came to Hallmark asking for creative support for its Dream Big Day—a family festival, celebration and walk to rally the Kansas City community around finding answers and hope for sick kids. Hallmark artists created a 30×10 foot mural at Crown Center Square, near Hallmark headquarters and not far from Children's Mercy Hospital.

Skills-Based Volunteering
When the Kansas City Repertory Theater asked if Hallmark would consider producing its 2020 gala video, a team of Hallmark employees eagerly agreed to take on the project. The group made up of talented creatives from Hallmark Union Hill Studios invested a total of 579 hours, in addition to their full-time work, to create a compelling video to help the KC Rep raise money.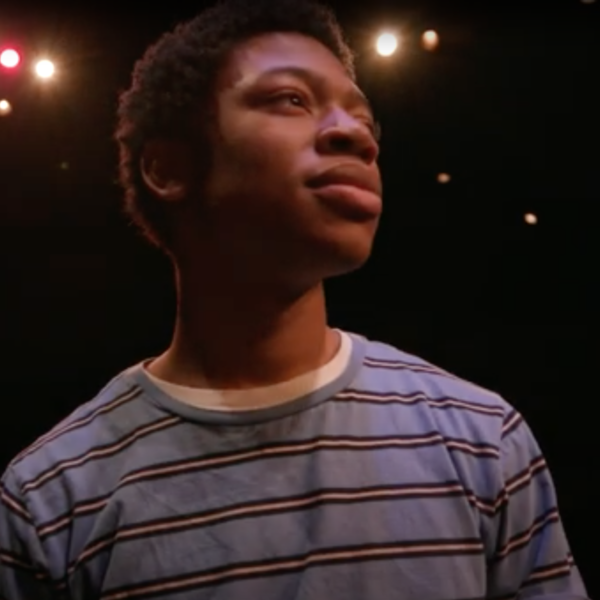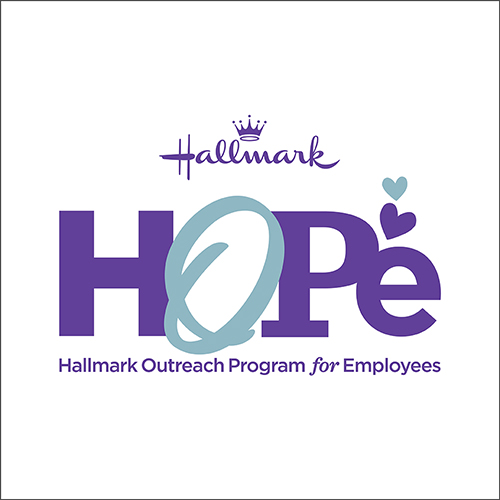 Investing in Basic Needs for the Community
The 2020 pandemic was a global crisis that impacted virtually every person on every continent. The demand for essential services — food, shelter, employment — increased dramatically in 2020. For Hallmark, we committed to supporting our home town Kansas City community, specifically focusing on the basic needs of families in the area. Even with budget reductions, Hallmark distributed more than $3 million in grants and sponsorships to non-profits that provide hunger relief, job support services, shelter for the homeless, personal dignity products, housing and neighborhood support, and other basic needs. 
Inspiring Creativity
When Kaleidoscope, a center for artistic exploration and creativity for children, had to temporarily close in 2020, the Kaleidoscope team went to work to figure out a way to continue inspiring creativity and connect with families. The team launched Kaleidoscope at Home, a series of specially selected, kid-friendly projects created by Hallmarkers, as well as the Kaleidoscope Carryout Program where teachers and families could pick up art sacks filled with recycled materials to create art. In 2020, Kaleidoscope provided 20,000 sacks to educators, 2,000 to families, and 2,600 to Hallmark employees.