— UPDATED AUGUST 2021 —
Caring for our planet through sustainable business practices has been a long-standing tradition at Hallmark. We launched our first paper recycling program in 1943 and through the years, we've expanded our efforts to support a healthy planet by using resources responsibly. 
Five years ago, we developed a set of goals we wanted to meet by 2020. We are proud of the progress we've made toward many of these goals, even as 2020 added unprecedented challenges to our business from workplace changes to supply chain disruptions. We continued to meet or exceed our goals to source paper sustainably, reduce our greenhouse gas emissions, and decrease our water consumption. Crayola celebrated the 10th anniversary of its 20-acre solar farm in 2020 and reached its goal of using 100% renewable energy to produce crayons, markers, paints and modeling compounds. 
"Our corporate sustainability strategy is always evolving as we look at the areas where our businesses can make the greatest impact," said Kristin Edie, Hallmark's product integrity and sustainability director. "We are currently focused on three key areas where we know we can make a difference: taking care of our forests, the sustainability of our products and packaging, and how we are caring for the climate." 
Hallmark is on a path to preserve the valuable resources on our planet though initiatives such as utilizing certified and recycled paper fibers in our products; increasing recycled content and recyclability of products and packaging; tracking our greenhouse gas emissions; and implementing renewable energy initiatives. 
Download THE 2020 CSR Facts + Figures
---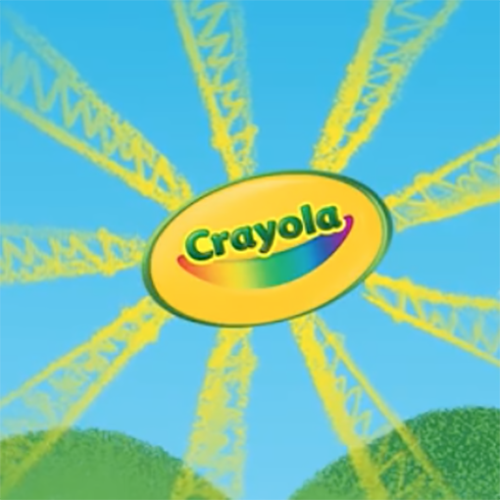 Crayola Crayons, Markers, Paints, Modeling Compounds Now Made 

W

ith 100% Renewable Energy
UN SDGs + Hallmark CSR Goals:
Sustainable Cities + Communities  /  Responsible Consumption + Production  /  Life On Land 
In 2020, Crayola celebrated the 10th anniversary of its 20–acre solar farm with a huge milestone — reaching its goal of 100% renewable energy. The solar farm includes more than 33,000 panels and produces enough energy to make 3 billion crayons and 700 million markers every year, all made in the U.S.A.  
Reducing Food Waste While Supporting Those in Need

 
UN SDGs + Hallmark CSR Goals:
Sustainable Cities + Communities  /  Responsible Consumption + Production  /  Family + Kids
When Hallmark headquarters temporarily closed and employees began working from home due to the pandemic in 2020, the Crown Room's catering manager, Jenny Sears, noticed perishable items in the kitchen that she did not want to go to waste. She immediately called Operation Breakthrough, a close neighboring agency and longtime nonprofit partner that supports families in Kansas City's urban core.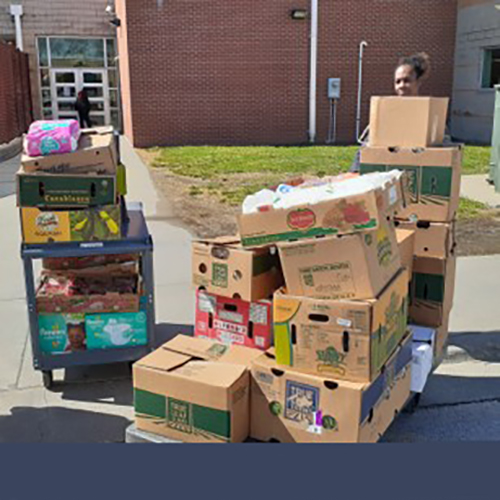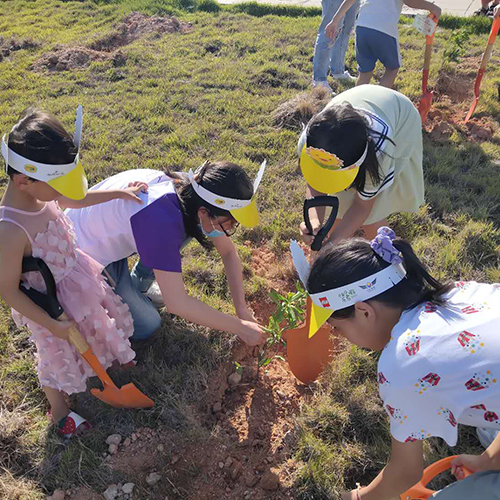 Protecting the Environment and Promoting Biodiversity
UN SDGs + Hallmark CSR Goals:
Quality Education / Gender Equality / Sustainable Cities + Communities  /  Life On Land / Arts + Culture / Family + Kids
In 2020, employees at Hallmark's Hong Kong office remained committed to sustainability initiatives that included tree–planting activities to help protect the environment and enhance biodiversity. For the second year in a row, the team introduced tree–planting activities during the Family Friend Spaces (FFS) summer class at Gold Eagle, a supplier partner in China. FFS is a program that brings the children of migrant workers to the facility during their summer break so families can spend time together during the year.  
About a dozen Hallmark employees from the Hong Kong office also joined the Reforestation Day Programme held by Kadoorie Botanical Garden. The team climbed to the highest mountain in Hong Kong to plant seedlings on the slope. The team protected each tree with shields to fight against dynamic weather changes on the slope. The team also invited other brands to participate as well, in an effort to increase awareness and drive more engagement in sustainability initiatives.♦
Hallmark 

Upcycles More than 2 

Million

 Pounds of Waste in 2020
UN SDGs + Hallmark CSR Goals:
Responsible Consumption + Production
Hallmark partnered with Convergen in 2020 to upcycle raw materials and discarded products from our Lawrence and Leavenworth manufacturing facilities and our Liberty distribution center. Convergen processed more than 2.6 million pounds, or 1,300 tons, of material and converted it into renewable pellet fuel that organizations like universities, manufacturing facilities and utilities can buy and use for energy. 
"Upcycling is a type of recycling where the items recycled are converted into products perceived to be of greater value than the discarded product," said Lynn Poretta, Hallmark's global social responsibility and sustainability manager. "We are so proud that we were able to divert more than two million pounds of materials away from landfills and convert them into energy pellets." 
Hallmark has upcycled more than 3,300 tons since we began partnering with Convergen in 2019.♦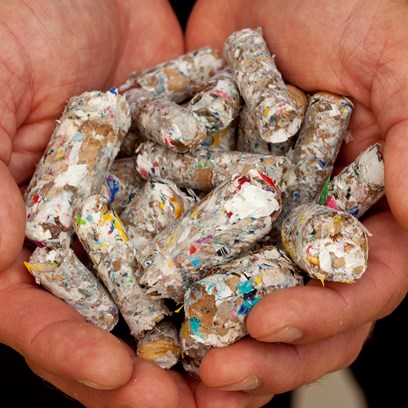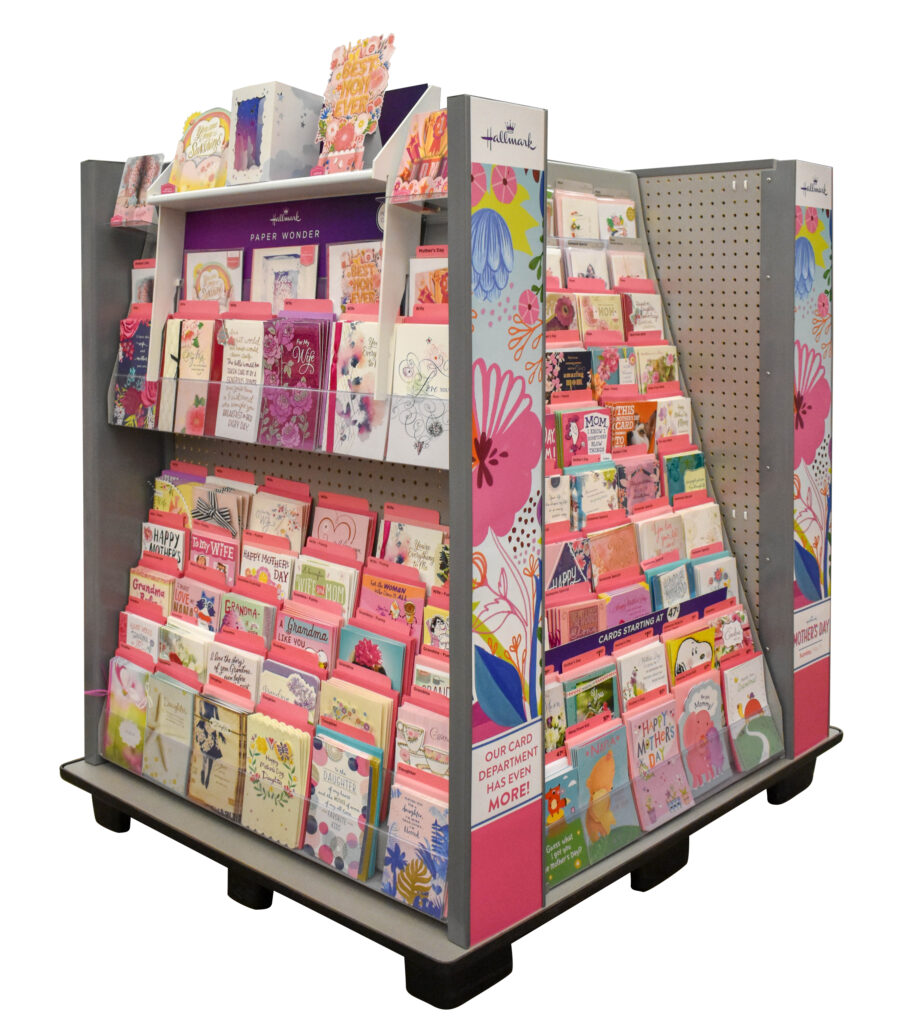 Hallmark 

Reduces Environmental Impact by Creating New Sustainable Displays
UN SDGs + Hallmark CSR Goals:
Responsible Consumption + Production

In a collaborative effort between Hallmark's headquarters and our fixture plants in Metamora, Illinois, and Center, Texas, Hallmark created two sustainable display options for a large retail partner. One is a 4×4 freestanding display that can hold cards, gift wrap and other items and is placed in high–traffic areas of the store. The other sustainable display can be used at the front of the store to display greeting cards and other Hallmark products.
Asia Suppliers Respond to Sustainability Survey
UN SDGs + Hallmark CSR Goals:
Life On Land / Responsible Consumption + Production
In 2020, in an effort to gain a better understanding of our overseas suppliers and their commitment to sustainability, Hallmark created a sustainability survey that was given to 27 of our top Asia suppliers. These manufacturing plants make a variety of Hallmark products such as premium greeting cards, ornaments and gift items.  
The survey covered the suppliers' environmental management systems, waste management, emissions, water management, energy use, land use and biodiversity, groundskeeping, sustainable product development and packaging, among other key sustainability topics. The results of the survey helped us identify which suppliers are making sustainability a top priority and which may need more support. The 2020 survey sets a baseline that will inform our work with our suppliers in the future to help them reduce their environmental impact.♦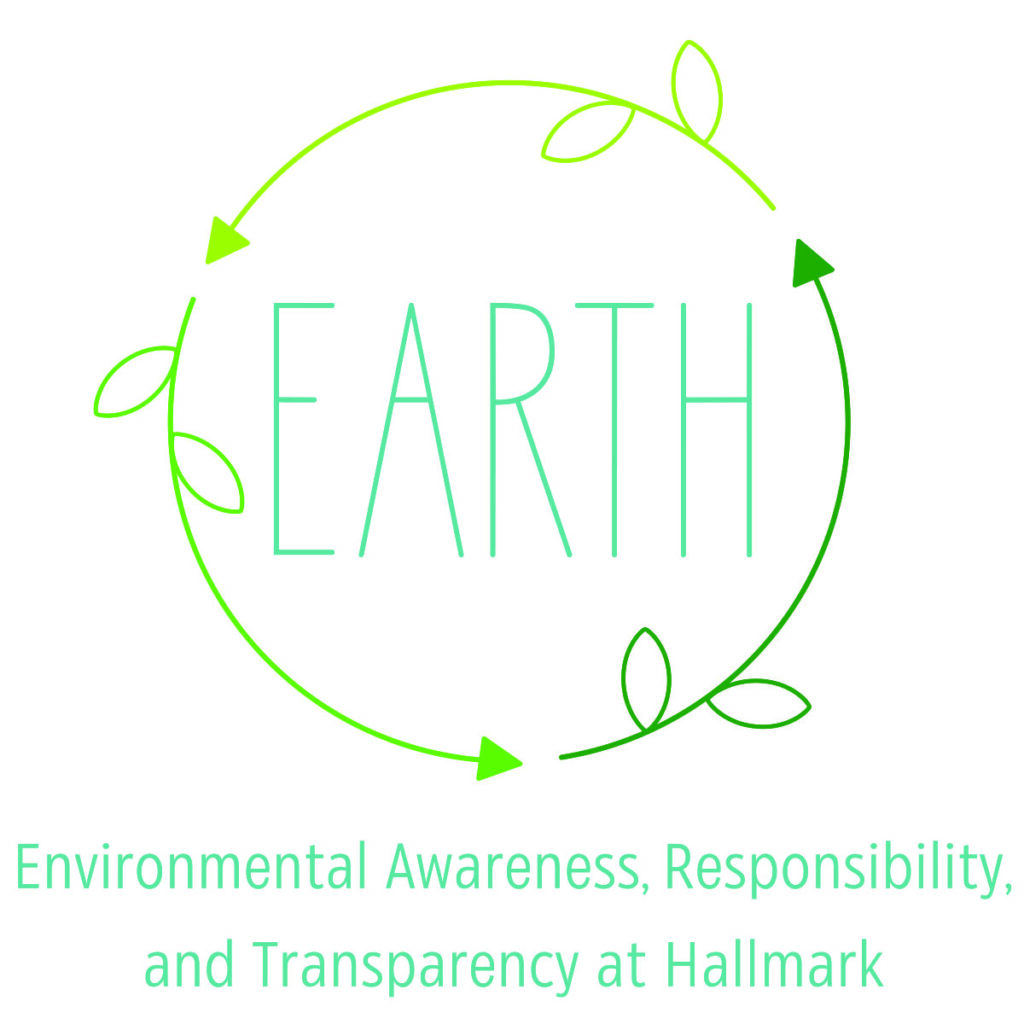 Hallmark UK Replaces Foam Pads with Recyclable 

Scrap

 

Pad on Greeting Cards
UN SDGs + Hallmark CSR Goals:
Responsible Consumption + Production

Hallmark greeting cards in the United Kingdom now contain a material known as scrap pad which is made from recyclable paper waste instead of foam pads which UK paper recyclers classify as a contaminant. The pads are used to hold printed attachments on cards, creating a space between the card and the attachment itself, adding a depth and dimension to the greeting card. This initiative, which launched in 2020, replaced millions of foam pads diverting the contaminants from entering the recycling process.♦
New 

Hallmark 

In-Store Signage 

Saves 4+ Million Gallons of Water, 

2+ Million Kilowatts of Electricity
UN SDGs + Hallmark CSR Goals:
Life On Land / Responsible Consumption + Production

In 2020, Hallmark's Visual Merchandising (VM) team began using 100% post–consumer waste materials on in-store display signs. This move has led to a reduction in Hallmark's environmental impact. Previously, in-store signage was printed on paper stock that was made from virgin wood chips.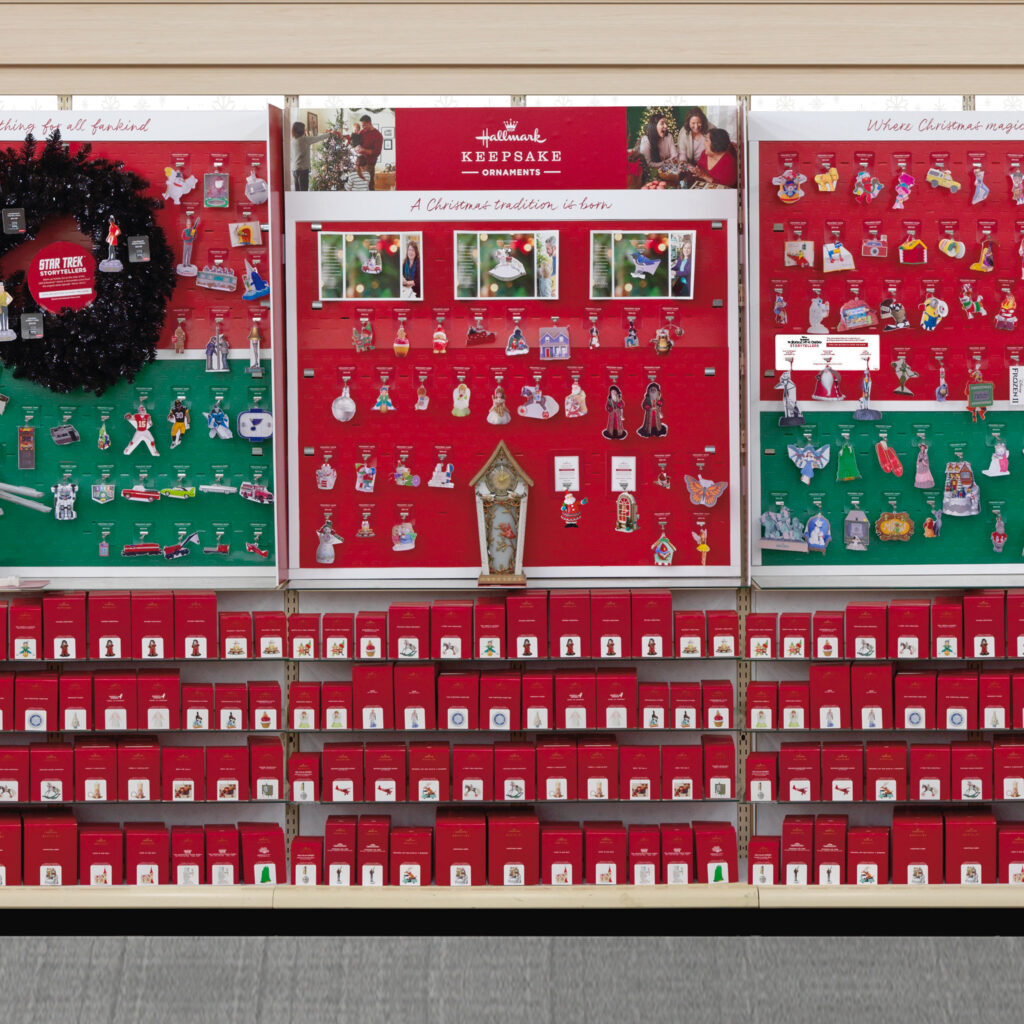 ---
Corporate Social Responsibility and UN Sustainable Development Goals
Hallmark currently aligns to 5 UN Sustainable Development Goals (SDGs). in addition to key goals unique to our corporate culture. Please use the legend below in reference to goals tied to initiatives throughout our CSR Report.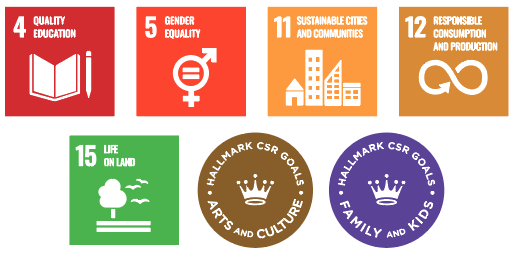 ---
Facts + Figures (2020 Outcomes)