— Care for Our People 2019 —
At Hallmark, diversity is more than just employee data. While diversity is important in the workplace, creating equitable and inclusive workplaces is our goal. Hallmark's thousands of employees across the globe are the company's greatest asset, along with our suppliers who partner with us around the world. It's important that everyone at Hallmark feels like they can bring their authentic selves to work and that the company recognizes the contributions of all employees, customers, and community and business partners.
Hallmark employee resource groups (ERGs) continue to give employees a voice and help them stay connected and supported. Hallmark's supplier diversity program is part of our commitment to an inclusive culture designed to build a healthy economy in the communities where employees and suppliers live and work.
"While we continue to make progress toward creating workplaces where we embrace and celebrate our differences, the work is never done," said Kristen Harris, Hallmark's vice president of diversity and inclusion. "The world is changing rapidly, and we must, too. Creating a more emotionally connected world starts with caring for our people in the places where we live and work."
Hallmark recognizes there is still work to be done. Our commitment to diversity and inclusivity remains firm as we continue on this journey.
Download THE 2019 CARE FOR Our People Facts + Figures
---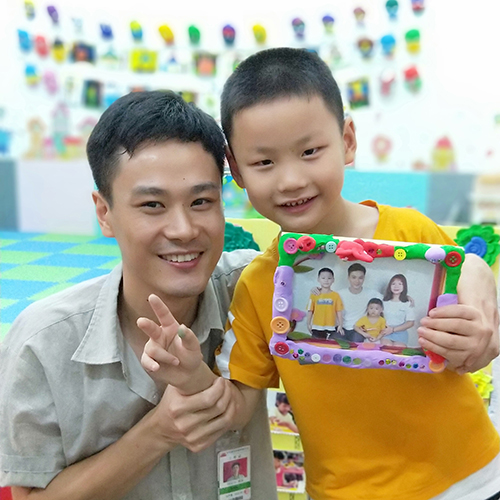 Bringing Families Together: Hallmark Helps Bring Migrant Workers Closer to Their Children
As a company committed to creating a more emotionally connected world, Hallmark helped bring more families together in 2019 through the Family Friendly Spaces (FFS) program. Many migrant workers in China leave their families in their hometowns to work in manufacturing facilities in other cities. In many cases, the workers may only see their families once a year during the long Lunar New Year holiday. Family Friendly Spaces, a program of The Center for Child Rights and Corporate Social Responsibility (CCR CSR) and supported by ICTI Ethical Toy Program (IETP), brings the workers and their children together at the factories during the summer school break so they can spend more time together.
Renewing Creativity: Hallmark's #My5Days Initiative Gives Artists Opportunity to Explore Their Creative Spirit
For four years, Hallmark has given its creative staff the opportunity to renew their creative spirit and seek inspiration in the world around them through #my5days. This program is an investment in Hallmark's creative talent that supports their unique sense of purpose. As part of the program, creative employees are given five days of accountable time during the year, supported and driven by leadership, to step away from their day-to-day duties to explore, learn or create, and ultimately bring this new thinking back into their work. The employees can choose from a company-organized workshop or a self-guided day.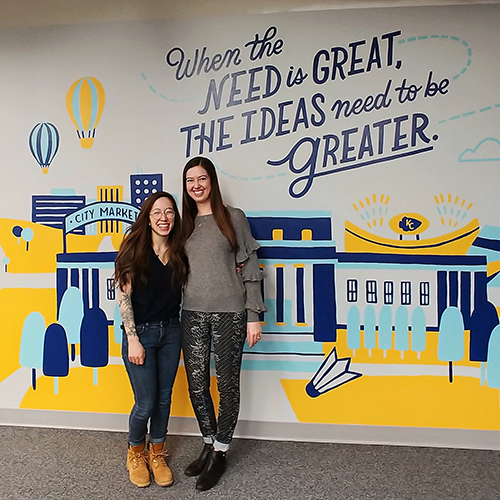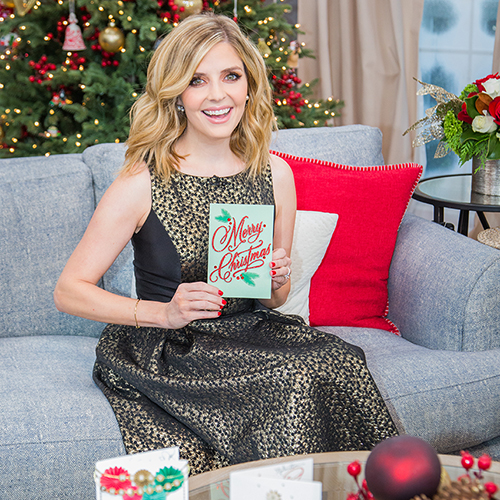 Caring for What's Important to Others
Crown Media Family Networks showed its commitment to its people in 2019 by investing in causes important to its talent.
Holly Robinson Peete, an actress who stars in many Hallmark Channel movies and shows, and her husband, former NFL quarterback Rodney Peete, are behind the HollyRod Foundation. It's an organization dedicated to providing help and hope to those living with autism and Parkinson's disease. The couple started the foundation in honor of Holly's father, who died of Parkinson's disease, and their eldest son, who is autistic. Crown Media Family Networks was the official sponsor of the 21st DesignCare Gala that raised $700,000 for the foundation.
Crown Media also supported actress Jen Lilley, a leading celebrity foster-care advocate. In 2019, Lilley partnered with Project Orphans and launched the #VoicesThatGive contest. The grand prize was $10,000 and a walk-on role on the Hallmark Channel, which was publicized on-air and on social media, generating thousands of entries. The winner will appear in a future Hallmark Channel movie.♦
Photo Credit: © 2019 Crown Media United States, LLC | photo: Keith Castillo / Alexx Henry Studios, LLC
Cards for Card Makers: Hallmark Wishes Factory Workers Happy New Year with Greeting Cards
When Hallmark employees in Asia found out that many of the workers in suppliers' factories who make greeting cards have never received one themselves, they knew they wanted to do something. Cards are a simple way to show you care, so during Chinese New Year in 2019, Hallmark printed more than 5,000 cards and gave them to workers to celebrate the holiday and express gratitude for what the workers do. The Hallmark team received overwhelming feedback, including one worker who said, "I have been making greeting cards for many years and so happy to receive the first one myself."♦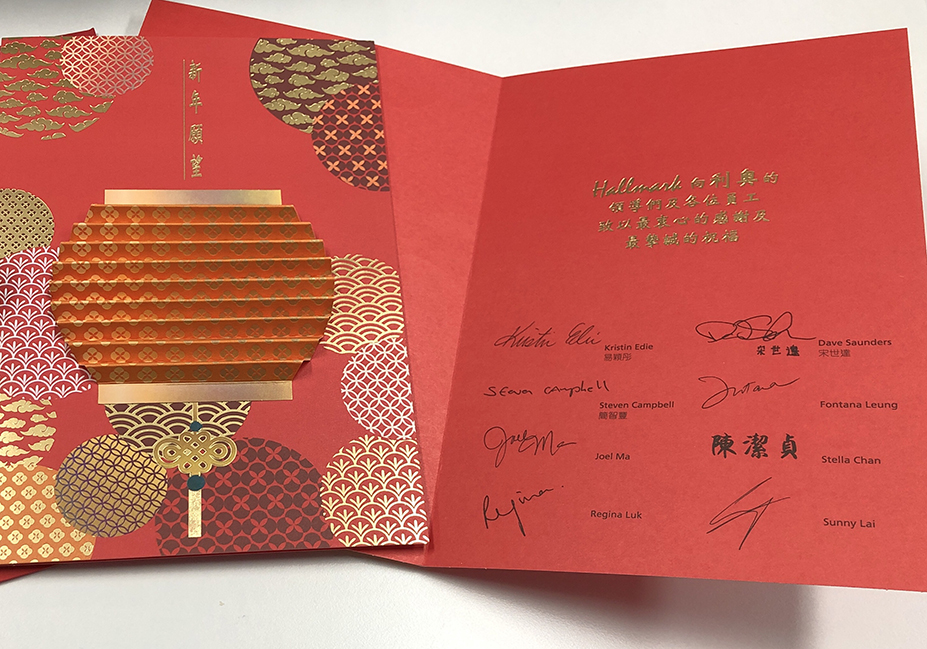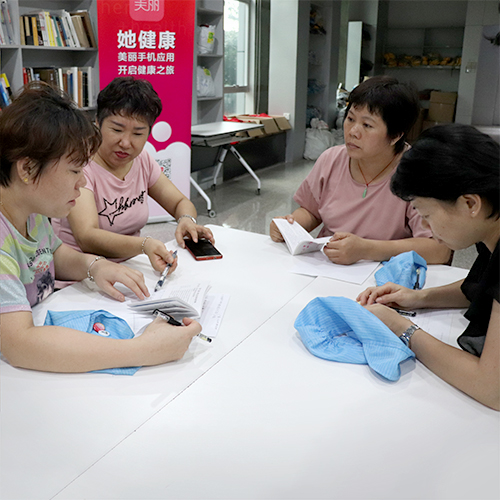 Empowering Women in the Workplace
In 2019, Hallmark expanded its participation in Business Social Responsibility's (BSR) HERproject®. This project aims to empower low-income women working in global supply chains. Hallmark sponsored one supplier in China from 2018 to 2019 and has selected a supplier in Vietnam as the second target supplier for the HERproject.
Through this program, women learn about their health, financial inclusion and gender equality. Those who attend the trainings then take what they learn and share it with their colleagues, families and communities. In addition to empowering additional people in their workplace and their life, the women are also building their presentation skills and their confidence.♦
Designing a More Inclusive Visual Identity
When Kansas City's newly renamed Mid-America Lesbian, Gay, Bisexual, and Transgender (LGBT) Chamber of Commerce needed a new visual identity, it turned to Hallmark, a founding partner of the organization that began in 2012.
This organization advocates, promotes and facilitates the success of the LGBT business community and its allies. In 2019, the group followed the lead of the national organization by renaming as the LGBT Chamber of Commerce. The new name was based on a desire to reflect the diversity of its membership and to project a more inclusive image.
Hallmark's Creative Marketing Studio took on the project pro bono to help the organization rebrand, a big endeavor that required a group of seven Hallmark employees. The team stayed true to the brand essence work that Hallmark had developed for the Chamber in 2014.
The design of the new brand included the colorful Gilbert font, in honor of the legacy of Gilbert Baker, a Kansas native, LGBT advocate and original creator of the rainbow-striped pride flag, which is an iconic symbol for the LGBT community.
The LGBT Chamber of Commerce unveiled the new visual identity in September 2019 with this video.♦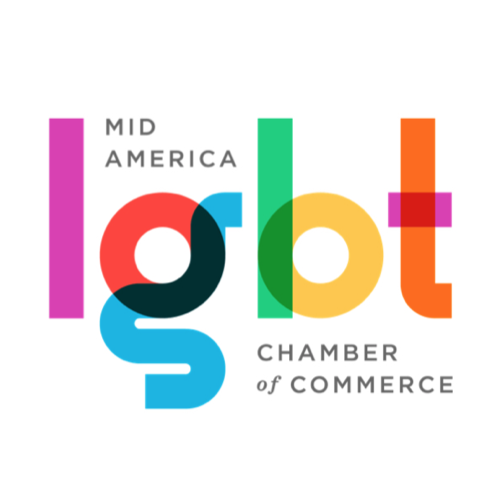 Creating an Inclusive Environment for a Diverse Workforce
Hallmark was honored to receive awards and recognition in 2019 for its diverse workforce and inclusion efforts.
Visionary Award for Leadership and Government of a Private Company
Women Corporate Directors: recognized for efforts to increase number of women on corporate boards and in senior leadership.
Best Places to Work for LGBTQ Equality
Human Rights Commission
America's Best Employers for Diversity
Forbes/Statista ♦
---
Facts + Figures