Care for Our People
— UPDATED NOVEMBER 2023 —
Our mission of helping people live more caring, connected lives wouldn't be possible without the dedication of more than 20,000 Hallmarkers and Crayolians around the world. We're committed to creating a workplace where they feel cared for, their ideas heard, and their uniqueness valued.
We do this by fostering a culture of inclusion and furthering diversity and equity for all employees. While our work in this area is never done, we're proud of the progress we've made by encouraging education and awareness, increasing accountability, and evaluating how we recruit, retain, and develop our employees.
Our commitment to diversity, equity, and inclusion also extends to our products and content, and this year's stories speak to our efforts to care not just for our people but for all people who want to see themselves reflected in the experiences we create.
---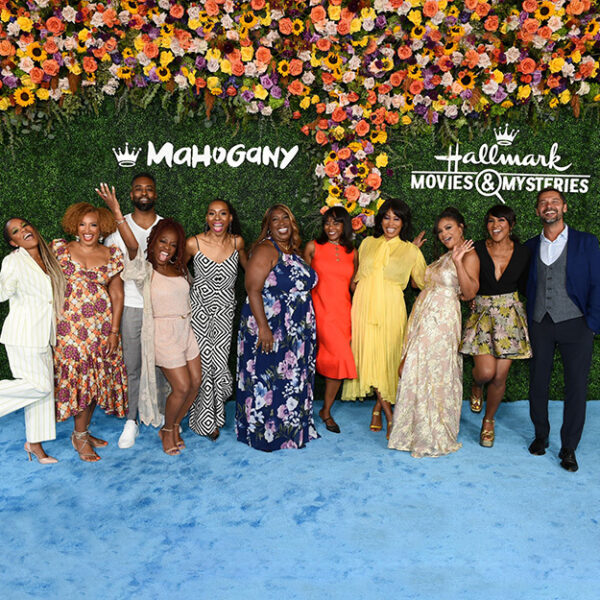 Hallmark Media Creates Love Stories for Everyone
For longtime viewers of Hallmark programs, there's been a noticeable change in the past few years: Characters and storylines in movies and series are more evolved. From race to disability to sexuality, Hallmark Media is reflecting the everyday diversity of wider audiences who enjoy its content—and a pair of 2022 award nominations show how the industry is also appreciating the inclusionary efforts. Hallmark Channel's A Holiday in Harlem received an NAACP Image Award nomination, and the GLAAD Media Awards bestowed the same honor on The Christmas House 2: Deck Those Halls.   
In 2022, Hallmark Media also expanded the Mahogany greeting card line—which connects, celebrates, and uplifts Black people—into storytelling on screen with the release of three films under the Mahogany banner. "This launch marks a seminal moment in the evolution of Hallmark content, with authentic stories about friendship, family, community, and love through the unique lens of Black women," said Hallmark Media president & CEO Wonya Lucas at the Television Critics Association (TCA) summer press tour.
Also at the press tour, Hallmark Media announced a female-focused initiative that will create opportunities for aspiring filmmakers. The Make Her Mark reciprocal director mentor initiative, conceived as a passion project by Hallmark actor and creative partner Ashley Williams, will continue the company's commitment to inclusive storytelling and embracing the female perspective in front of and behind the camera. ♦
Crayola Adds More Color to the World
To celebrate National Color Day in October, Crayola Experience locations in four U.S. states encouraged children to appreciate the colors around them. The events included readings of the newly released book, Crayola: Ellie's Crayon Adventure. The story features a young girl who, during a school visit to the Crayola factory, accidentally creates a wondrous new color. Inspired by the book, children created their own new colors and built a collaborative art project.
To inspire even more kids to do likewise, Crayola and publishing house Running Press Kids donated copies of the book to surrounding public libraries. The book and National Color Day events demonstrate how Crayola works to prioritize diversity and inclusivity in its experiences and licensed products. ♦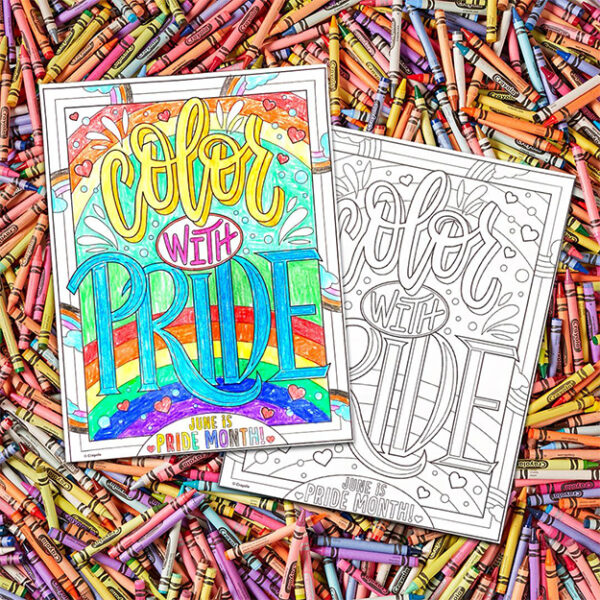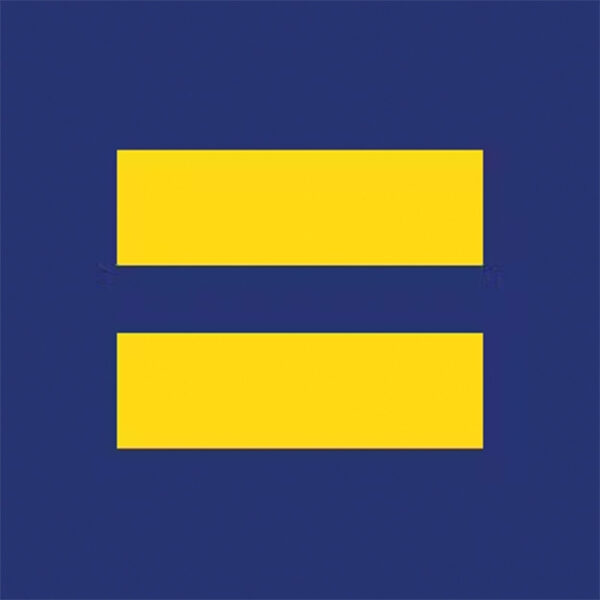 Hallmark Earns Top Score from Human Rights Campaign
In January 2022, the Human Rights Campaign (HRC)—the largest LGBTQ+ civil rights organization—once again gave Hallmark a perfect score in its annual corporate equality index (CEI) score. HRC rates companies in four areas: nondiscrimination policies across business entities; equitable benefits for LGBTQ+ workers and their families; supporting an inclusive culture; and corporate social responsibility. As a result, Hallmark earned a designation as one of the best places to work for LGBTQ+ equality. ♦  
Forbes Recognizes Hallmark as Best Employer
Forbes named Hallmark as one of "America's Best Employers for Women" and "America's Best Employers for New Grads." To compile these lists, Forbes worked with market research company Statista to survey tens of thousands of people to find out if they'd recommend their employers to others. The survey also covered companies' safety, compensation, advancement, and brand image. Parental leave, nondiscrimination, pay equity, and genderdiversity on executive and board levels also factored into the final score. These honors reaffirm our efforts to build an inclusive culture for gender and generational diversity; we're proud that Hallmark is an employer of choice around the globe. ♦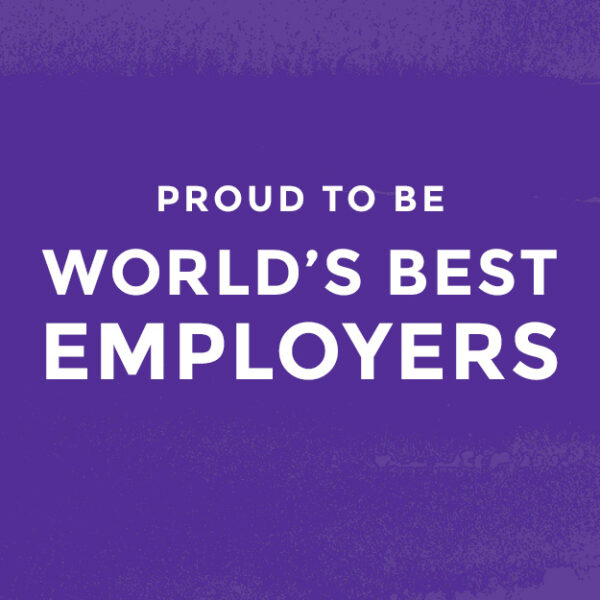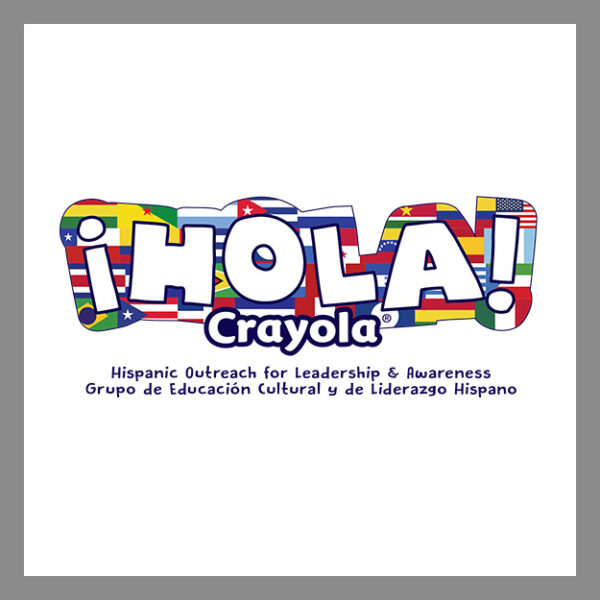 Crayola Launches ¡HOLA! Employee Resource Group
Crayola said "¡HOLA!" to a new employee resource group (ERG) in 2022. ¡HOLA! (Hispanic Outreach for Leadership & Awareness/Grupo de Educación Cultural y de Liderazgo Hispano) provides a community for Hispanic and Latinx employees and their allies to achieve professional and personal growth, connect with one another, and contribute to the culture of Crayola.
The group launched at the beginning of Hispanic Heritage Month and celebrated with a month full of activities. Employees learned about the ERG while dancing, playing games, and enjoying churros at Fiesta ¡HOLA Crayola!, participated in community events, and enjoyed other celebrations at Crayola facilities in the U.S. and Mexico. ¡HOLA! also joined Hallmark's Hispanic Education & Awareness Resource Team (HEART) and Hallmark Media for a panel discussion on biculturalism, where employees shared their experiences living between two cultures. ♦
Capturing the Spirit (Wairua) of Aotearoa and Māori Culture
In 2022, Hallmark Australia & New Zealand launched Te Koha, a new line of cards and gift wrap highlighting Te Reo to celebrate life's special occasions. Te Reo is the language of Māori, the indigenous people of Aotearoa/New Zealand.
Hallmarkers Jess Corcoran and Anni Dowden-Jones developed the meaningful collection collaborating with local iwi (tribe) and rangatira (leaders), to ensure its integrity. It was built on the three pillars of Te Tiriti of Waitangi (The Treaty of Waitangi)—manaakitanga (caring), kaitiakitanga (responsibility), and kotahitanga (inclusivity). The cards are 100% recyclable and have been welcomed by all major supermarkets and booksellers, with Countdown, New Zealand's largest supermarket chain, exclusively launching the set during Te Wiki o Te Reo Maori (Māori language week). ♦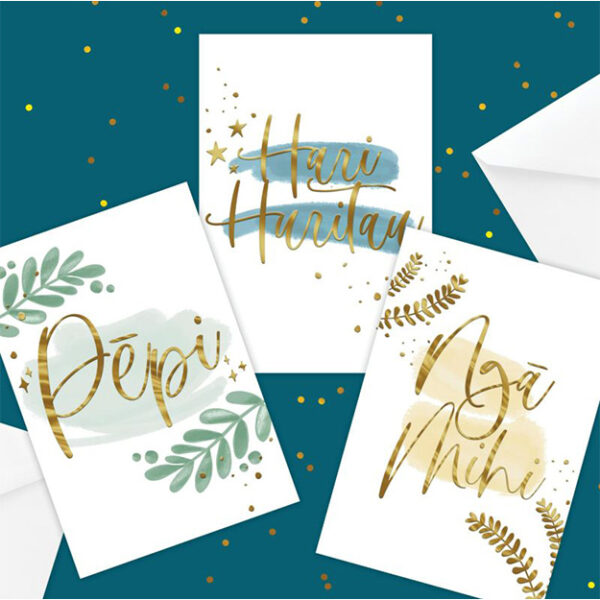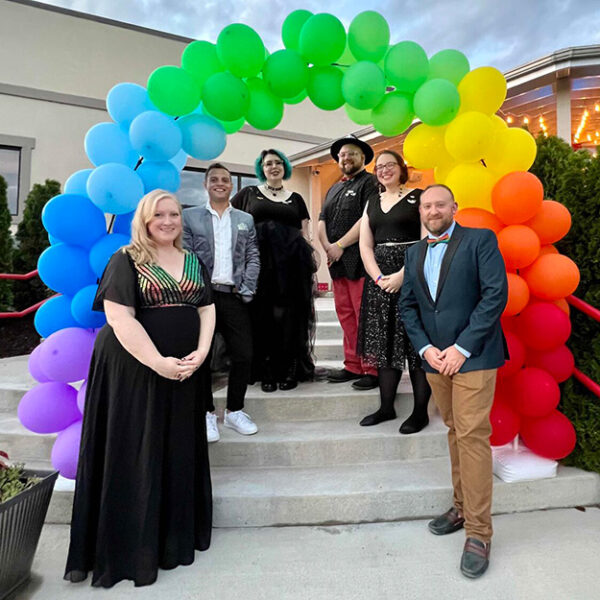 Crayola Celebrates Pride Month
Crayola's People Representing Inclusivity and Supporting LGBTQ+ Minorities (PRISM) employee resource group celebrated Pride Month 2022 with a colorful Pride Prom for employees. As part of the event, PRISM raised funds for Project Silk, a program for LGBTQ+ youth run by Valley Youth House, an organization serving Pennsylvania's vulnerable, abused, and homeless youth.
During Pride Month, Crayola also created a free coloring page to help people celebrate the occasion and #ColorWithPride. ♦
In August 2022 Crown Media Family Networks was renamed Hallmark Media.