Field Trips and Scout Badges
Looking for an activity that's educational, fun and FREE?  It's all here at the Hallmark Visitors Center!  We welcome children of all ages.
Challenge your students to complete our Artifact Search and Pop Quiz on Hallmark history – it's a great way to engage them.  Look for each object and answer the questions.  What did you find?  What did you learn?
Delight in watching one of our films in our theater:
Discover how Hallmark started with two shoe boxes of postcards and grew to the billion-dollar brand with a diverse portfolio of six businesses you know today.  (14 min.)
Learn from Hallmark Writing Studio Team Lead Jake Gahr as he encourages a group of students to "write what you know!" (18 min.)
Hear the story behind Hallmark's creative art experience for children.  Kaleidoscope has provided millions the chance to have fun creating their own art since 1969.  (12 min.)
"Wrap up" your visit with a souvenir star bow from our bow machine!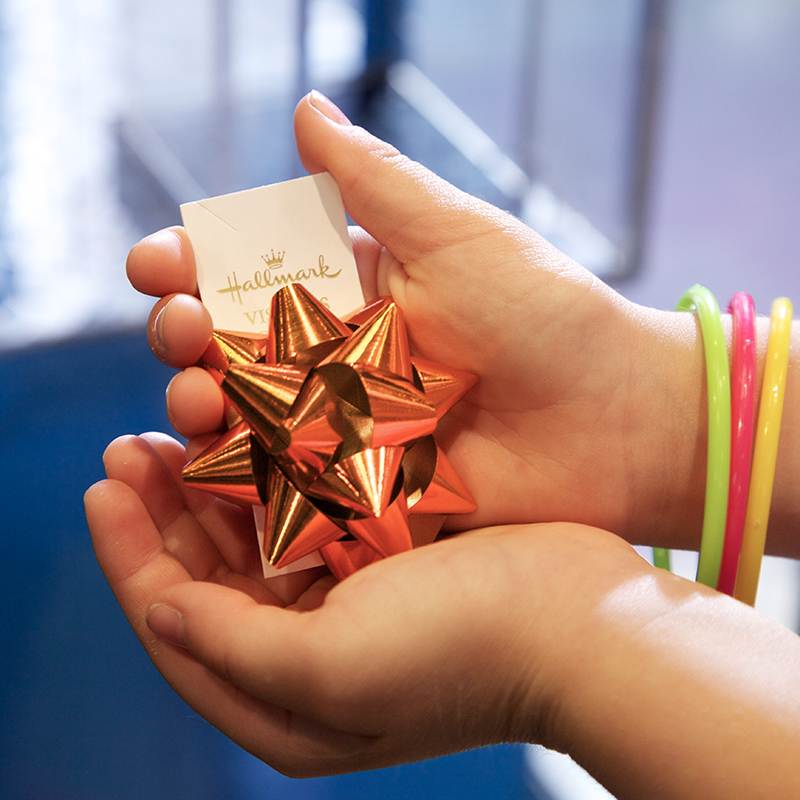 You'll find many other great things to do at Crown Center, including:
A walking art tour around the Crown Center complex. (Tour map is available at the Hallmark Visitors Center. Just ask one of our friendly Ambassadors.)
Kid-friendly Fritz's Railroad Restaurant, where your food is served to you from a model train.
Crown Center offers a variety of free exhibits in the Crown Center Shops Showplace (Level 1) throughout the year.
The Hallmark Visitors Center also offers activities that may meet the requirements for several
Scout badges
including:
A look at employment opportunities in areas such as art, photography and writing.
A peek into the world of graphic design.
A study of a local business and entrepreneur.
You can earn the Hallmark Visitors Center patch after completing your tour, just ask our friendly Ambassadors.
Check out our While You're Here page for more local attractions.