Hallmark Visitors Center
Discover how a teenager from Nebraska tucked two shoeboxes of postcards under his arms and set out to create an iconic company in Kansas City.  More than 100 years later, our billion-dollar brand contains a diverse portfolio of businesses.  Combined with one of the world's largest creative communities, Hallmark helps to foster a more emotionally connected world.
You can learn about Hallmark's rich history by clicking here.
Reservations required for groups of 15 or more.
We will be closed to the public June 8 for an internal event.
HOURS OF OPERATION
TUESDAY – SATURDAY 9:30 a.m. to 4:00 p.m. CLOSED SUNDAY – MONDAY
We will be closed to the public June 8 for an internal event
Related Links
Plan Your Visit While You're Here
What You'll See at the Visitors Center
There's so much to see at the Hallmark Visitors Center. Interactive displays and fascinating exhibits give you a glimpse into the rich history and creative spirit of Hallmark. And stop by our theatre to watch a film that showcases Hallmark's 100+ year history.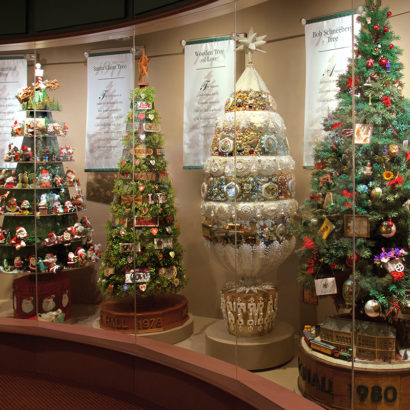 For years Hallmark employees fashioned giant Christmas cards as holiday gifts for Hallmark founder J.C. Hall. In 1966, the tradition evolved into creating and decorating a life-sized Christmas tree. Each year the tree was unveiled in Mr. Hall's office during the last working days before Christmas.

The tradition continued for 17 years until Mr. Hall's death in 1982. See the amazing tree collection.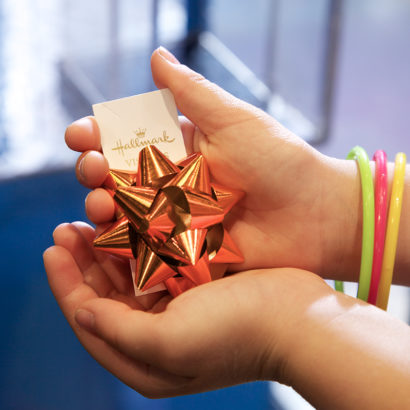 With the push of a button, you'll watch our bow machine create a star-shaped bow you can take home as a souvenir.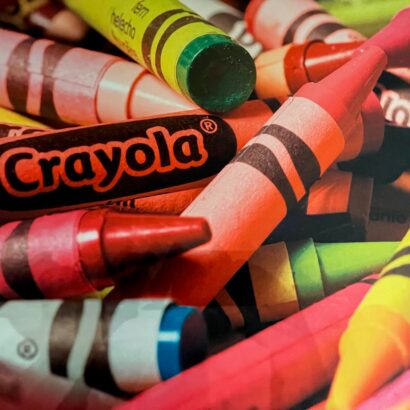 Since 1984, together Hallmark and Crayola have been stirring imaginations, emboldening young thinkers and dreamers, and bringing out the magic in all of us.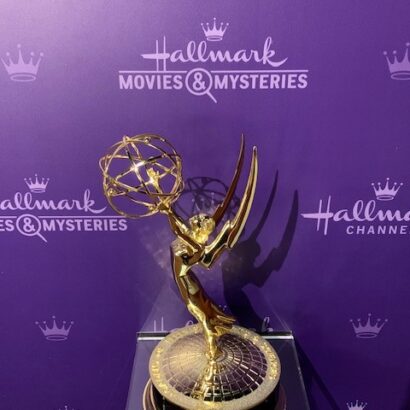 We have a long history of producing family-friendly stories that explore love, friendship, and compassion, and at Hallmark Channel, we run fan favorites all year long so you can watch them with your favorite people.
Learn more about the Hallmark Visitors Center