Hallmark Visitors Center
We will remain temporarily closed through the summer in response to the COVID-19 situation.  We plan to reopen this fall.
Discover how a teenager from Nebraska tucked two shoeboxes of postcards under his arms and set out to create an iconic company in Kansas City.  More than 100 years later, our billion-dollar brand contains a diverse portfolio of businesses.  Combined with one of the world's largest creative communities, Hallmark helps to foster a more emotionally connected world.
While we remain temporarily closed, you may learn about Hallmark's rich history by clicking here.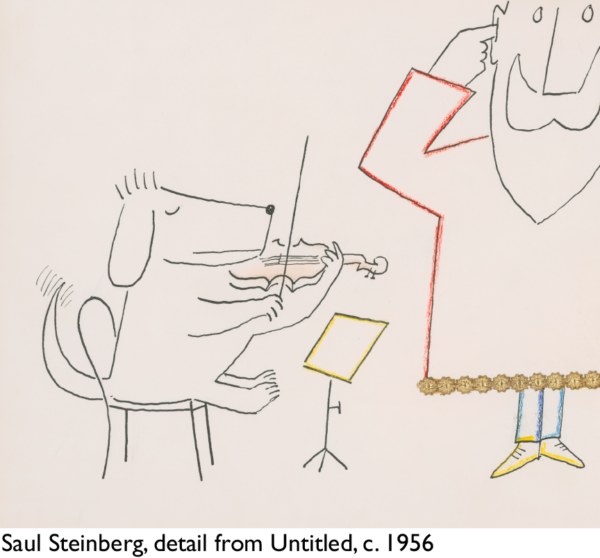 There are always fun things to do at Crown Center!
May 29 through September 6, 2021 you can enjoy Greetings, Saul Steinberg, an exhibition at Crown Center in Gallery 2450. The exhibition features 27 original mixed media drawings by Saul Steinberg from the Hallmark Art Collection, as well as historic product and correspondence from the Hallmark archives.
What You'll See at the Visitors Center
There's so much to see at the Hallmark Visitors Center. Interactive displays and fascinating exhibits give you a glimpse into the rich history and creative spirit of Hallmark. And stop by our theatre to watch a film that showcases Hallmark's 100+ year history.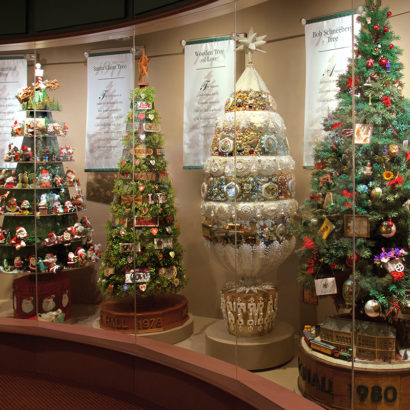 For years Hallmark employees fashioned giant Christmas cards as holiday gifts for Hallmark founder J.C. Hall. In 1966, the tradition evolved into creating and decorating a life-sized Christmas tree. Each year the tree was unveiled in Mr. Hall's office during the last working days before Christmas.
The tradition continued for 17 years until Mr. Hall's death in 1982. See the amazing tree collection.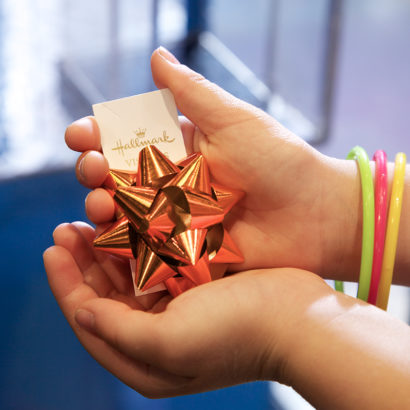 With the push of a button, you'll watch our bow machine create a star-shaped bow you can take home as a souvenir.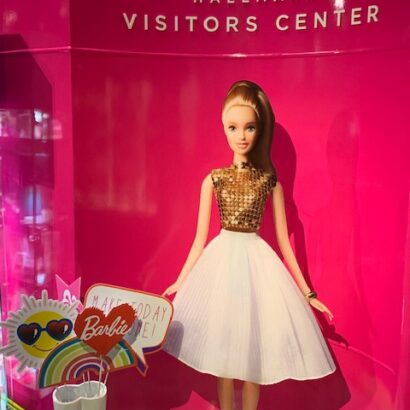 Hey, Dolls! (And Fellas!)
Time to get runway-ready! Barbie is making a bedazzling splash at the Hallmark Visitors Center. Come see the new display and take a selfie with your favorite fashionista!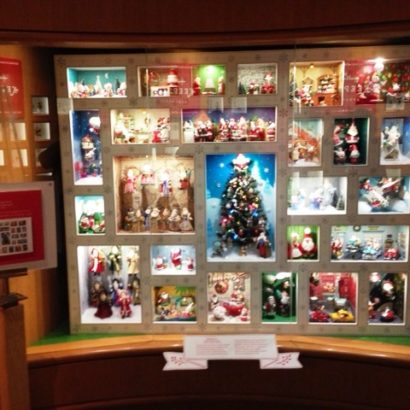 View some of the most popular Hallmark Keepsake Ornaments and ornament series on display, along with a video featuring "Four Decades of Magic: Hallmark Keepsake Ornament".
How many ornaments will you see that also appear in your collection at home?
Keep up with the latest Hallmark Keepsake Ornament news on Hallmark.com.
Learn more about the Hallmark Visitors Center